Aussie secures European Superbike ride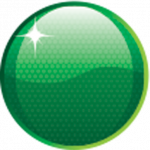 Young Australian motorcycle hopeful Jed Metcher has signed with RT Motorsports to compete in the (German) IDM and (Dutch) ONK Superbike Championships on a Honda CBR1000RR Fireblade.
The 19-year old Victorian said that the chance to compete internationally was too good to pass up.
"A great opportunity has been offered to me by the RT Motorsports team," he said.
"I hardly can wait to join the team and to race in Europe. It's a big challenge waiting for me. I'm going to race in a whole new continent with all new racetracks. However, the feeling is good, especially because I know I am contracted by one of the top teams from Holland."
RM Motorsports team manager Rob Vennegoor said that Metcher was a good pick for his team.
"We had contact with several Australian riders who were interested to race for us," he said.
"Especially after the title last season, some of them were really interested to join our team, but I think we have chosen one of the best. Jed will be able to develop himself with the support of our team to a professional rider and to make a great career here in Europe.
"Right now, we're busy preparing everything for this new season and at the end of March we will have a test week in Spain. Shortly after this test the first performance of Jed for the RT Motorsports team will be at the Easterraces at Assen."
Metcher is a graduate of the Australian Superbike class, with his career highlight coming in the World Superbike round at Phillip Island. He entered as a wildcard, finishing 20th.