Tander gutted over Barbagallo axing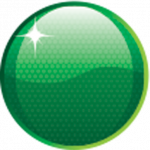 Leading West Australian V8 Supercar race driver Garth Tander is disappointed that he won't be racing at his home circuit this year after V8's decision not abandon the Barbagallo Raceway round of the series this year in June.
The Toll Holden Racing Team driver, who learned his racing craft in junior open-wheel racing at the circuit, says that the loyal fans of the V8 Supercars are the biggest losers.
"It's disappointing on many levels, especially for the people of Perth," he said.
"It's unfortunate, not only for myself who gets to race there once a year, but for the people who have been going to that race for the last 25 years and supported the series when it wasn't as strong as it is now. It seems the series is jumping off the bandwagon pretty quickly when they feel that the circuit is not up to a level that they feel acceptable.
THE FINAL RACE OF THE 2023 REPCO SUPERCARS CHAMPIONSHIP ON ONE OF THE WORLD'S BEST STREET CIRCUITS. GO ALL IN AT THE VAILO ADELAIDE 500, CLICK HERE TO BUY TICKETS
"The WA government committed to spending $5 million at the facility, but it hasn't been deemed good enough to get the facility up to the required level."
V8 Supercars Australia announced yesterday it was pulling out of its WA round, due to inadequate facilities, among other reasons.
Tander insists that to remain a truly 'national' championship, V8 Supercars needs to make its best efforts to hold a race on the west coast.
"I think it's vital that we visit every capital city, and it's important that we do go to places like Perth, Darwin and far away venues," he said.
"In the past, the series has prided itself on being a national championship that visits every state and every capital city, and now they've jumped off that. They used that term when it suited them, and obviously now it doesn't suit them.
"I've done a lot of radio interviews this morning, and a lot of the feedback, via talkback, and even the feeling I've got on my website is that everyone's upset that Perth has lost another event – the V8s is considered a major event there. The WA people feel betrayed that the series has left."
Tander hopes a resolution can be sorted soon – and wants the series to maintain its original date in June this year.
"Based on what I've read in the media, there looks to be a position where all parties involved can negotiate, but it's going to require a bit of giving and taking by all parties involved," he said.
"I think that is an opportunity to mediate and fix the problem. We've seen it happen with Queensland Raceway, and I certainly hope for the WA people's sake that everyone involved sits down and works through it."