Kinser wins DIRTcar Nationals Finale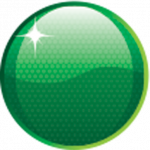 Twenty-time World of Outlaws Sprintcar Champion Steve Kinser picked up his first win for the Tony Stewart Racing outfit during the final night of the 39th Annual Florida DIRTcar Nationals by University of Northwestern Ohio at Volusia Speedway on Sunday.
Kinser lined up second in the Bass Pro Shops Maxim for the 30-lap main event and took the lead for the first time on the lap 12 from Tim Kaeding in as the leader negotiated lapped traffic. The leading duo then exchanged the front running on a couple of occasions before Kinser went on to take the victory, the 553rd feature win of his illustrious career.
"It feels good to get the first win of the year early on," said Kinser.
"The car got better as the race went on and I had to let it come to me. I was able to run low and also up top. I'm just glad to be in Victory Lane. That's what we want to do, win races with this car."
Kinser leaves Florida second in points, just three markers behind his team-mate Donny Schatz as he chases his record 21st series title.
Joey Saldana powered his way from the eighth starting spot to a runner-up finish in the Budweiser Maxim. He tracked Kinser down late in the race and got along side of him a couple of time, but was not able to make a pass.
Saldana, who finished first or second in all four races at Volusia, earned the overall DIRTcar Nationals championship for his strong performance over the course of the week, which brought drivers from across the country to the half-mile. He is currently tied with Kinser for the second spot in points as he chases his first series championship.
"It does feel good to win the overall title with all of the strong cars that were here," stated the second generation driver. "We started eighth a couple of times and fifth and were able to pass very strong cars. We are doing the right things and if we keep at it, we'll get the wins."
Danny Lasoski passed more cars than any other driver on Sunday night. The 2001 series champion lined up 14th and wound up third in the Caseys General Stores JEI to earn the KSE Hard Charger Award.
Schatz, the four-time and defending series champion, who won on Saturday night came home fourth in the Armor All J&J and left the Sunshine State as the series championship point leader as he chases his fifth consecutive title.
The World of Outlaws return to action on Friday, February 26 Las Vegas Motor Speedway's Dirt Track for the second annual Las Vegas Super Sprint Classic.
World of Outlaws Sprint Car Series
DIRTcar Nationals Sunday Night; Barberville, FL; February 7, 2010
A-main (30 laps)
1) Steve Kinser
2) Joey Saldana
3) Danny Lasoski
4) Donny Schatz
5) Tim Kaeding
6) Jason Meyers
7) Craig Dollansky
8) Terry McCarl
9) Jason Sides
10) Paul McMahan
11) Brad Sweet
12) Lance Dewease
13) Kraig Kinser
14) Jac Haudenschild
15) Tim Shaffer
16) Greg Hodnett
17) Mark Smith
18) Stevie Smith
19) Lucas Wolfe
20) Cale Conley
21) Chad Kemenah
22) Brian Ellenberger
23) Sam Hafertepe Jr.
24) Bronson Maeshen
25) Doug Esh
2010 World of Outlaws Championship Standings through February 7
1) Donny Schatz 299
2) Steve Kinser 296
3) Joey Saldana 296
4) Jason Meyers 280
5) Jason Sides 274
6) Danny Lasoski 270
7) Kraig Kinser 263
8) Tim Kaeding 260
9) Tim Shaffer 260
10) Lance Dewease 260
11) Craig Dollansky 257
12) Brad Sweet 250
13) Jac Haudenschild 250
14) Lucas Wolfe 248
15) Mark Smith 246
16) Terry McCarl 240
17) Cale Conley 227
18) Greg Hodnett 224
19) Brian Ellenberger 216
20) Doug Esh 216