FIRST PICS: Ingall reveals his new SCAR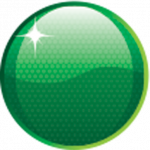 Russell Ingall has taken the wraps of his new Supercheap Auto Racing Commodore VE at Queensland Raceway today.
The #39 Commodore is the first of Paul Morris Motorsport's Triple Eight-built chassis, assembled by the PMM team. In keeping with PMM's car name tradition, the new chassis will be known as 'Mick' (named after Mick Doohan).
After shaking the brand-new car down yesterday at QR, Ingall is full of confidence.
"Father Christmas has been pretty kind to me this year, brought a me a new car," he said.
"The car ran faultlessly in the shake down, and it all looks like it points toward a good year."
Ingall says the introduction of Greg Murphy to PMM team – driving the Castrol Commodore VE – is a huge bonus for the whole organisation.
"It was the last part of the puzzle for the team," he said.
"That was the next step for the team. We covered off competitive cars, and now we've got another Level 1 driver. If you look back at any team that's been successful over the years, they've got two competitive, top line drivers to push each other along.
"Murph fits in well. I've known him for years. I think Murph has argued with every other driver on the grid – except me! We're both similar personalities – some say that clashes, but I don't think so. We know what we want. It's just a shame I can't partner him for the enduros …"
Murphy is at today's Queensland Raceway test, driving Ingall's PMM-built car from last year. He will miss the first round of the championship in Abu Dhabi due to a conflicting engagement in New Zealand, before joining the series at Bahrain.