FIRST PICS: DJR's 'Beamless' Falcons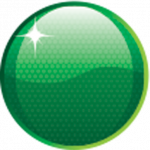 Dick Johnson Racing has unveiled an interim 2010 colour scheme for this year's V8 Supercars Championship Series.
The three-car team for Steven Johnson, James Courtney and Jonathon Webb have hit the track this morning at Queensland Raceway for the official V8 test day, with Johnson and Courtney's car featuring no Jim Beam-backing. The DJR cars will display 'The Team' and replace the Jim Beam rosette with the ribbon of the Prostate Cancer Council of Australia.
'The Team' will be run on the cars in Abu Dhabi and Bahrain due to the strict alcohol advertising restrictions.
The three Falcons have the same base livery, with Johnson's #17 car having a hint of red, Courtney's #18 car gold, and Webb's #19 car blue.
Webb will not carry 'The Team' on his car. At Queensland Raceway today, only the blue ribbon is displayed on the car.
Other new backers on the #17 and #18 Fords include Reed, Metron Ford Brisbane and Staunch Blast.
There is also a notable lack of windscreen signage on the cars too. DJR and Ford have been in negotiations since November last year, but no deal has been struck.
Ford is set to reinstate a Ford Motorsport manager in the near future, and the team hope that a new direction at the blue oval will secure it support.
Dick Johnson Racing will have another pre-Australian championship launch before the Clipsal 500 in March to reveal its 'Jim Beam' look.
Team driver Courtney said this morning that he's looking forward to the year.
"I started the year in a high with the birth of my second child, and ended the year on a high with a win in Sydney, so I can't wait to get into this season," he said.
"The new event at Abu Dhabi is going to be fantastic – there's a tunnel in the pit lane for crying out loud! The facilities are awesome, and we won at all the new rounds last year, so hopefully we can carry that tradition over to this year."