DJR secures V8 endurance race line-up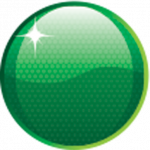 Jim Beam Racing has confirmed that Warren Luff, Marcus Marshall and David Russell will be the team's three endurance drivers for the 2010 V8 Supercars Championship Series.
Luff, Marshall and Russell will pair up with regular team drivers Steve Johnson, James Courtney and Jonathon Webb.
The actual driver pairings for cars #17 and #18 will not be determined until later in the year, while Russell is locked in to drive with Webb in #19.
Luff heads into his third-straight year with the team after finishing sixth in the L&H 500 at Phillip Island with Webb. This year will be Luff's fifth endurance campaign with Dick Johnson Racing after competing with the team in 2003 before joining them for a full season in 2004.
Marshall brings a wealth of experience to the Jim Beam-backed team, having driven for V8 teams such as PWR Racing, Britek Motorsport and Jack Daniel's Racing.
Russell finished third in last year's Fujitsu V8 Series, two places behind his 2010 endurance partner and Main Series graduate Webb.
Team manager Adrian Burgess said that securing its drivers early is a huge bonus.
"Getting the boys locked in now means we can work on ensuring that they have time in our race cars and are as prepared as they can possibly be," he said.
All three endurance drivers had a chance to lap the Queensland Raceway circuit in the first official test day for the 2010 V8 Supercar Championship Season at Queensland Raceway.