Bowe returns to his touring roots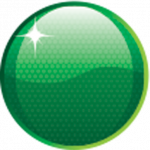 Touring Car Masters legend John Bowe will once again race with the famed number 18.
Bowe carried the number 18 on his door panel for 11 years during his highly-successful partnership with racing icon Dick Johnson.
The Tasmanian's best achievement driving with #18 on his doors was winning the 1995 Australian Touring Car Championship.
Coinciding with his return to #18 is his return to Ford. Having raced the past two seasons in the Touring Car Masters in a GM-built Camaro, Bowe will be back in a Ford product this year, driving the 1969 Mustang.
"I ran the number 18 for 11 years and I had some really good memories from that period," he said.
"My time with Dick and DJR was an important part of my racing life which I hold very dear.
"There is a lot of nostalgia tied up with the Touring Car Masters series, and this idea just seemed to make sense.
"Having the 18 back on my door feels right. I guess it's like being back in a Ford this year – it's what people remember me for."
Round 1 of the 2010 Touring Car Masters kicks off on March 11-14 in Adelaide at the Clipsal 500.