Reigning champs in the dog house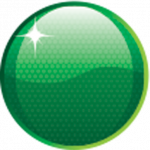 Pedigree Petfoods will sponsor the TMR Australia Mitsubishi Lancer Evo X RS that will be shooting for three Bathurst 12 Hour wins in-a-row this weekend.
The Pedigree Mitsubishi Evo, to be driven by Rod Salmon, Damien White and new co-driver Inky Tulloch, will feature in the striking yellow colour scheme of the pet food maker.
Kiwi Tulloch will join Salmon and White, replacing Greg Alexander (2008 co-driver) and Tony Longhurst (2009 co-driver).
Tulloch has worked with the team before and is confident he can help the team take its third-successive win.
"Having worked with TMR for two rounds (of the Australian Manufactures Championship) last year, I was really impressed with the performance of the car but also the way the team worked," Tulloch said.
"It was very professional but I was almost surprised with how well a Kiwi fitted in with this bunch of Aussies – it was like we had been working together for ages.
"I had planned to run my own car (Tulloch purchased his own TMR Australia-built Lancer Evo X RS in 2009) at Bathurst this year but after meeting Rod and Damien, and getting on so well with them, it wasn't a hard choice to agree to jump in with them.
"It is a fantastic team, the car is very fast and easy to drive, and we have a super strong driver line-up."
The Pedigree Evo will be unveiled in its new livery in Mount Panorama's pit lane on Thursday, February 11th, at 1:30pm, along with the sister TMR entry of West Surfing Products team Glyn Crimp, Warren Luff and Stuart Kostera.