D'Alberto confident of major backing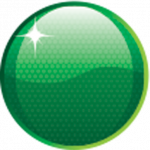 Tony D'Alberto is confident his team will find a major sponsor ahead of the 'Australian' start to the 2010 V8 Supercars Championship Series.
D'Alberto launched the look of his Holden Commodore VE over the weekend, featuring support from his family-business Centaur, Bellmont and D'Alberto Holden.
The Centaur Racing car will compete in the opening two Middle Eastern rounds in the striking black, red and white scheme, and the 24-year-old told Speedcafe.com.au that he hopes to have a major backer for opening Australian round at the Clipsal 500 on March 11-14.
"Definitely, the focus of ours is to get a major sponsor. It's a big challenge for us at the moment," he said.
THE FINAL RACE OF THE 2023 REPCO SUPERCARS CHAMPIONSHIP ON ONE OF THE WORLD'S BEST STREET CIRCUITS. GO ALL IN AT THE VAILO ADELAIDE 500, CLICK HERE TO BUY TICKETS
"(Marketing manager) Justin (Nelson) is working pretty hard, and we're getting a few things in line. Fingers crossed, we will have a major backer soon."
The Victorian said that the simple design of the car was intentional, allowing a quick change of decals if required.
"We didn't want to be restricted if we did have a major come on, and that was one of the ideas with the design of the car, and I think that's where the clean design helps that," he said.
"I think it looks pretty good. We set out for a pretty clean design, and we're pretty happy with the way it looks.
"I can't wait to see it on the track. A lot of the cars that I've seen are pretty busy, even up close. On the track, they can get lost, so I think this design will look good on the track as well."
Centaur is the manufacturer behind Victoria Police's new divisional vans, a major project that is taking place during 2010 and beyond. Centaur is also the name of the team this year.
Last year, D'Alberto finished 24th in the final V8 Supercar standings with a best result of seventh at Sandown. This year, he expects to drag more consistent performance and results out of himself and the team.
"I want to really try and feature more consistently in the top 15," he said.
"I want to get some top 10s, and one of my big goals for this year is to finish a race in the top five. We haven't achieved that yet, we've come pretty close, and you never know, once you get a result in the top five, the podium isn't far away.
"It's pretty exciting for us to have our own outfit and be in control of what we're doing (D'Alberto will compete with his own Racing Entitlements Contract after two seasons with Rod Nash Racing). I'm looking forward to that challenge as well. On track, we want more consistent performances, gathering the points and hopefully by the end of the year we feature in the top 10."
This will be D'Alberto's third year in the same Walkinshaw Racing-built chassis (WP001). The car was originally raced by Mark Skaife in HRT colours in a couple of rounds in the 2007 championship.
"Skaifey only did a few rounds in the car, so basically, it's only done two full seasons," he said.
"I'm not really too sure when we'll get a new one. There's no spare Walkinshaw cars around at the moment – Walkinshaw don't even have a spare chassis. It's not like there's cars everywhere to purchase.
"Once we find out a little bit more about Car of the Future, we'll look to make a change. We don't want to go and purchase another car, and then Car of the Future comes out and we can't do anything with our current cars – we already own quite a few. The cars depreciate a fair bit, especially if Car of the Future is different, but the chances are it won't be.
"I'd love to get a new chassis this year sometime, but it's not really on the cards at the moment, especially while we don't have a major sponsor. We need to tick a couple more boxes before we start looking at things like that.
"I don't think that this car is too bad. On its day, it's very quick, and we've got a little bit better engineering input this year from Walkinshaw Racing, so hopefully we can get on the money more often."
D'Alberto recently trained with the Walkinshaw Racing drivers in an intensive three-day camp. He said it was a good 'bonding' experience between the Holden drivers.
"It was good fun. We did a fair bit of training, but I don't think we over-did it. We went for a big ride, did some ocean swimming, played a bit of golf, went for a decent beach run. It was a pretty good camp," he said.
"It was a bonding thing, I guess, more than anything. We all want to be fresh for the year, because it's going to be a pretty hectic start to the year once we get going. We just wanted to get in some extra training sessions to make sure our fitness is where it needs to be. Everyone performed pretty well. It was three pretty tough days."
The Centaur Racing Commodore VE will hit the track for the first time this year today in V8 Supercars' first official test at Winton Motor Raceway.