Champion Fujitsu V8 team needs drivers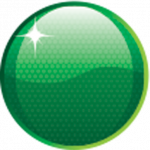 Fujitsu V8 Series team owner Matthew White is hopeful of finding drivers for all three of his development series Falcons, despite the fact that he has not locked in any of his seats.
The Matthew White Motorsport team won last year's Fujitsu V8 Series with Jonathon Webb driving. Webb steps up to the Championship Series this year with Dick Johnson Racing.
MWM was set to field last year's Fujitsu Series runner-up James Moffat after he tested with the team at the end of last year. However, Moffat has elected to run the ex-Jim Morton Falcon, prepared by Ford Performance Racing, leaving White with no drivers signed up.
White is disappointed that Moffat won't be driving with his team, and is now concentrating on finding drivers who can not only fill his three seats, but win races.
THE FINAL RACE OF THE 2023 REPCO SUPERCARS CHAMPIONSHIP ON ONE OF THE WORLD'S BEST STREET CIRCUITS. GO ALL IN AT THE VAILO ADELAIDE 500, CLICK HERE TO BUY TICKETS
"We were really looking forward to working with James," White said.
"He tested our car at Winton and he liked it. For various reasons outside our control the deal didn't eventuate.
"We're trying to fill the seats with guys who can run in the top five, and that's a very different challenge. You could just put anyone in, but it's not worth it.
"We want to start the year where we were last year. Obviously Jonathon won the title, and both Damien (Assaillit) and Brad (Lowe) were punching in there.
"It's frustrating not to have anything locked in just yet, but at the end of the day, we have some of the best cars in the series and we're well on top of them.
"We are focussing on getting the best guys in the cars who can deliver the results."
White said that Assaillit, Lowe and a handful of other potentials are in the frame to race with them this year.
"Everyone's working away on the funding to make it happen, and that's always the challenging part," he said.
"Ideally, I'd like to have it locked away straight away. It just helps the organisation and preparation. We've been preparing for this season since December, so the cars are refreshed and serviced and ready to go.
"But I'm not panicking yet to get drivers signed. At the start of last year, we didn't have our deals locked in until the week before Clipsal …"
White says that he will apply to be involved as a 'wild card' entry in the Phillip Island and Bathurst endurance races again.
A wild card entry allows up to four Fujitsu V8 Series teams to enter the two Main Series endurance races. MWM entered a car last year for Assailant and Lowe, although mechanical problems halted their charge.
"We're kitted up after doing it last year," he said.
"We had a pretty good run, but it was let down by some header failures which was disappointing. Aside from that, both our drivers did a great job, so I'd like to try and step it up a little more this year and get the competitiveness up there."