Another Brit wants Aussie F3 success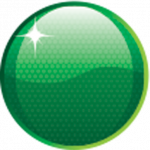 Another British driver will take on the local Australian Formula 3 ranks this year.
Ben Barker has secured a seat with Champion F3 outfit Team BRM and hopes to emulate the success of his compatriots Ben Clucas, James Winslow and Joey Foster, who all won the Aussie F3 title in 2006, 2008 and 2009 respectively – all with Team BRM.
Barker has completed three test days with the five-time championship outfit recently and is said to have shown impressive speed – despite this being just his second year in racing cars.
The 18-year-old comes fresh from Formula Ford, finishing eighth in his debut car racing season last year in teh British FF Championship.
"I'm excited, to say the least," Barker said.
"I've had just one year in British Formula Ford, one year in cars full stop. To step up this quickly is really exciting but the couple of test days we have had so far have gone really well so it's been a good start."
Barker was introduced to the Adelaide-squad by 2008 champion Winslow, an invite to test the 2009 title-winning F307 at Winton led to a race deal for this season. Late last year, Barker also tested a Greg Murphy Racing Commodore VZ.
"I think I am really suited to 'wings and slicks' cars. I feel like I have come to grips with them quickly," he said.
"I was always looking at F3 (as an option), but we couldn't raise the budget to run at the front in the British Championship. I didn't want to run in the National Class and I didn't want to get stuck in Formula Ford again, so when James got in touch and this opportunity came up, we took it."
Barker will live in Sydney this year and has already received support from several local businesses, including Race Fit and Driving Solutions, to go with his existing backers Cars Automovie.