Tatnell takes eighth World Series title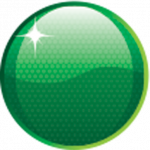 Brooke Tatnell has re-written the record books by claiming his eighth Performance Wholesale World Series Sprintcars crown in Perth overnight.
Tatnell, through qualifying into last night's feature race, amassed enough points to lock away his eighth championship crown, a feat that no other driver has ever achieved in the history of the country's premier series. For the record, he finished fifth in the main event after starting from position ten.
On the back of three wins and eleven top 5 finishes Tatnell finished the 14 round series 34 points ahead of runner-up Robbie Farr.
"It has certainly been another good year but I must say this championship really goes to the Krikke Motorsports team," said Tatnell.
"Pete, Shane, Ryan and Shane give me a great race car and I am just lucky that I am driving for the number one team in the country."
For Farr, it is the fifth time in eight years that he has finished runner-up in the series.
"It's becoming too much of a habit finishing second in this series, we'll aim to be back next year and go one better," said Farr.
While the focus was on Tatnell securing his eighth World Series crown, rising Sydney driver Ian Madsen left them all in his wake to take the win during both the preliminary and final night main events.
Madsen's win last night, his first round victory in World Series competition, came after a mid-race pass on the race leader Farr.
"I just stuck it in there and hoped I would pull it off," said Madsen.
"I can't believe it, after Friday night's win it was awesome to come out and back it up."
Farr held on for second place ahead of Ryan Farrell.
PERFORMANCE WHOLESALE WORLD SERIES SPRINTCARS
ROUND 14 of 14 – Perth Motorplex, WA
1. Ian Madsen
2. Robbie Farr
3. Ryan Farrell
4. Kerry Madsen
5. Brooke Tatnell
6. Steven Lines
7. Danny Reidy
8. Bryan Mann
9. Peter Lack
10. Jamie Maiolo
11. Kris Coyle
12. David Ellement
13. James McFadden
14. Carl Dowling
15. Jason Johnson
16. David Murcott
17. Luch Monte
18. David Priolo
PERFORMANCE WHOLESALE WORLD SERIES SPRINTCARS
Final points standings – Top Ten
1. Brooke Tatnell 2168
2. Robbie Farr 2134
3. Max Dumesny 2062
4. Ryan Farrell 2059
5. Jason Johnson 1957
6. James McFadden 1917
7. David Murcott 1904
8. Bryan Mann 1872
9. Danny Reidy 1732
10. Kerry Madsen 1695