Schatz wins Outlaws opener in Florida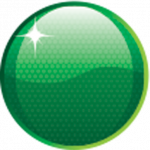 Tony Stewart Racing's Donny Schatz started his campaign in the 2010 World of Outlaws Sprintcar series in winning fashion during the season opener at Volusia Speedway Park in Florida last night.
The defending, and four-time, Champion lined up third aboard the Armor All J&J for the 30-lap A-Main event before taking the lead on the opening lap.
Tim Shaffer, who started from pole position, retook the lead on the second lap but Schatz tracked Shaffer down in lapped traffic and drove under him on lap 12 in turn one to take the lead. He would lead the remainder of the race, which included two double file restarts, to score the win over Joey Saldana and Steve Kinser, who was competing in his first race under the Tony Stewart Racing banner.
"That's the way to start, that's awesome," said Schatz.
"Everyone has their cars stuck so hard that it puts it more on the drivers and that's what I like to see. I'm glad to get the win. Normally I don't run well on the top when its fast, but I could go all over.
"The guys have been working pretty hard and we have been playing since we got to Ocala. We learned a lot of things and I think we have five or six nights ahead of everyone, hopefully."
For Schatz, the $10,000 victory was his fourth World of Outlaws A-Feature win at Volusia Speedway Park and his ninth career victory at the track. It is the third time in four years that he has claimed the season opening event.
Brad Sweet was a late inclusion to the field for last night's event. Sweet filled in for Cody Darrah at Kasey Kahne Racing after Darrah suffered a broken leg, that will require surgery, earlier in the day when he was involved in a traffic accident. Sweet recorded a creditable 14th place finish aboard the Great Clips-backed Maxim
The World of Outlaws wrap up the sprint car portion of the 39th Annual Florida DIRTcar Nationals by University of Northwestern Ohio tonight (Sunday) at Volusia Speedway Park.
World of Outlaws Sprint Car Series
DIRTcar Nationals Saturday Night; Barberville, FL; February 6, 2010
A-main (30 laps)
1) 15-Donny Schatz
2) 9-Joey Saldana
3) 11-Steve Kinser
4) 14-Jason Meyers
5) 83-Tim Shaffer
6) 11K-Kraig Kinser
7) 5W-Lucas Wolfe
8) 30C-Lance Dewease
9) 7S-Jason Sides
10) 7M-Mark Smith
11) R19-Jac Haudenschild
12) 6-Danny Lasoski
13) 51-Fred Rahmer
14) 91-Brad Sweet
15) 83JR-Tim Kaeding
16) 7-Craig Dollansky
17) 3C-Cale Conley
18) 39-Doug Esh
19) 2-Dale Blaney
20) 22-Brian Ellenberger
21) 15H-Sam Hafertepe Jr.
22) 24-Terry McCarl
23) 22H-Greg Hodnett
24) 1-Stevie Smith
2010 World of Outlaws Championship Standings Through February 6
Donny Schatz 153
Joey Saldana 150
Steve Kinser 146
Jason Meyers 142
Tim Shaffer 140
Kraig Kinser 139
Jason Sides 137
Lucas Wolfe 136
Lance Dewease 134
Jac Haudenschild 128