Rain postpones World of Outlaws opener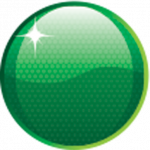 Rain has forced the cancellation of the 2010 season opener for the World of Outlaws at Volusia Speedway Park in Florida.
The 39th Annual Florida DIRTcar Nationals by University of Northwestern Ohio will continue on Saturday, February 6 and Sunday, February 7 for the World of Outlaws.
A stellar line-up is on-hand for the event including 17 drivers that will be following the World of Outlaws full-time this season, with three former champions on the tour this year led by four-time and defending series champion Donny Schatz along with 20-time series champion Steve Kinser and also 2001 title winner Danny Lasoski.
Craig Dollansky and Joey Saldana both were victorious on the first two nights of the sprint car portion of the DIRTcar Nationals in events under the All Star Circuit of Champions banner.