FIRST PICS: Richards shakes down new car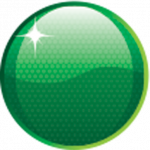 Team BOC's Jason Richards has shaken down his new Holden Commodore VE at Winton today ahead of Monday's first official V8 Supercars test.
The new Brad Jones Racing Commodore is the first Commodore built in-house at BJR, using the spare Walkinshaw Racing chassis that the team has had for two years. The chassis is the latest specification which sees the driver sitting 35 millimetres closer to the centre of the car and features the latest PI computer system.
The livery of the #8 BOC-backed car is an update on last year's scheme, created at Holden's design office. It incorporates more blue while retaining the similar lines to its predecessor.
BOC is joined by current major sponsors Securecorp, SteelBlue, Sony, Summit Fleet Leasing and Biante, plus new 2010 sponsors Fuchs, Trading Post, No Fear and Lansvale Smash Repairs.
BJR will run three cars this year for Richards, Jason Bright and Karl Reindler.
Richards says that he can't wait to get behind the wheel of the new car – in anger.
"It's been a huge two months at Team BOC, the crew hasn't had much of a break since we raced at Sydney in December," he said.
"A new car build is always a labour intensive operation, but the crew has done wonders and I'm looking forward to the chance to drive the car and start fine tuning it before we head to the Middle East. I have Wally Storey back engineering the car again this year and the addition of Matt Boniface's experience as my data engineer really strengthens the crew."