Superkarts to test, investigate Bathurst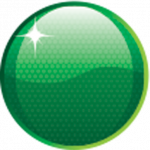 Superkarts will make their first-ever appearance at Australia's most famous motor racing venue – Mount Panorama, Bathurst next weekend – as part of the Armor All Bathurst 12 Hour.
Six Superkarts will take to the 6.213km race track for a test and demonstration, with the view of investigating if it will be possible to hold a Superkart race at the NSW venue.
The six drivers that will participate in the test will represent each of the three most popular Superkart classes in Australia and each will record their impressions prior to CAMS giving approval for Superkarts to be able to compete.
If approved, it will be the first time in over 40 years that winged open wheel racing cars will have raced at Mount Panorama.
In 1970 in the only appearance of the V8 powered Formula 5000 category, Neil Allen set a lap record that took the touring cars of the Bathurst 1000 30 years to eclipse. Since then Formula Ford and Formula Vee have been the only open wheel racing cars to race at Bathurst.
The three classes represented are 250cc International, 125cc Gearbox and Rotax Max.
The feasibility test came from an initiative started by the Superkart Club of New South Wales, after an invitation from Bathurst 12 Hour organisers.
Seven-time Australian Superkart champion Warren McIlveen said he can't wait to test his kart on the famous raceway.
"I can't wait to drive a Superkart around the prestigious Mount Panorama Circuit," said McIlveen.
"I feel it will be very exhilarating but a little bit scary driving between those concrete walls at speeds up to 240kmh. It is also going to be an awesome spectacle watching Superkarts literally fly up and across The Mountain."