SuperCARnivale wish list starts here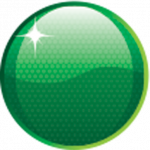 V8 Supercars team owner Paul Morris has his own driver 'wish list' for the inaugural V8 Supercar international race at this year's SuperCARnivale on the streets of Surfers Paradise.
Asked what race drivers he'd place in his teams Holden Commodore cars if he had the choice, Morris told Speedcafe.com.au that he'd select Italian touring car king Gabriele Tarquini, Danish Le Mans hero Tom Kristensen or American superstar Tony Stewart.
Of those three drivers, Stewart is the only man who couldn't compete due to a clashing NASCAR commitment, but Morris says that the all-new Gold Coast race format is going to take V8 Supercars to the world – without leaving home.
"If I could stick anyone in the car, it would be Tony Stewart – that guy can drive anything, but that's not going to happen because he'll be racing NASCAR that weekend," Morris said.
THE FINAL RACE OF THE 2023 REPCO SUPERCARS CHAMPIONSHIP ON ONE OF THE WORLD'S BEST STREET CIRCUITS. GO ALL IN AT THE VAILO ADELAIDE 500, CLICK HERE TO BUY TICKETS
"There are a lot of guys out there. Someone like Gabriele Tarquini would be fantastic to see in one of our cars. He's the current World Touring Car Champion and he'd be great to get in.
"And a guy like Tom Kristensen – he can drive anything as well, and he'd go pretty good.
"This event is the next piece of the puzzle to show the world how good our drivers are, and what a fantastic opportunity to do it. There are some good names on that list to do it already, and I think that they will be humbled by how tough the series."
Five drivers are already confirmed for the unique two-driver race format – David Brabham, Scott Pruett, Christian Fittipaldi, Alex Tagliani and Mark Blundell.
V8 Supercars and its teams will recruit a minimum of 17 international drivers for the two x 300km street races. It will be compulsory for each two-car team to enter at least one international driver in their four-driver line-up, while single car and three-car team entries will be required to enter an international.
The new format also means that 'regular' championship drivers will be able to be teamed in the same car.
The 17 overseas invaders will get their own sprint race on the Friday afternoon of the event, scheduled for October 22-24.
Morris, who holds a place on the V8 Supercars Board, said that driver allocation and final details would be decided before the scheduled April launch.
"It's only the concept that we know at the moment," he said.
"With the drivers involved and the people behind the scenes, I'm sure it won't be hard to work it out and make it fair and equitable for everyone."
Morris predicts that this race will open up a greater selection for teams in the 'regular' endurance races at Phillip Island and Bathurst.
"It's going to make a bigger co-driver market for a lot of people," he said.
"There'll be one or two guys who will acquit themselves well to this. They'll adapt to the cars and it will make the co-driver market bigger and better when it comes to the two enduros."
V8 Supercars has traditionally been a tough class of racing to master, especially for visiting drivers, and with the circuit lined by concrete walls, entertainment is almost guaranteed. Morris says that the international stars will sensibly acquit themselves.
"The guys that are going to drive are very professional. Discretion is going to be the better part of the valour," he said.
"I don't think they're going to want to get into a fight for 20th place, and certainly don't want to get banged up. They'll do a professional job, and it will show how competitive the series is."