Q&A: Ryan Hansford set for Fujitsu Series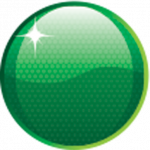 Ryan Hansford will compete in the 2010 Fujitsu V8 Supercar Series, and wants to follow in his famous Dad's footsteps.
Hansford, the son of the late-Gregg Hansford, only started his racing career last season, driving in a handful of Gemini races in Queensland before making one-off starts in the MINI Challenge (Surfers Paradise) and in the Fujitsu V8 Series (Sydney).
Now, he will compete in the Fujitsu V8 Series, driving the #96 Rod Dawson Falcon – and this is just the start of what he wants to achieve in the sport.
But the 27-year-old has big shoes to fill. His father was regarded as one of the best motorcycle racers in the world, competing for the Kawasaki factory racing team, finishing second in the world 250cc championship and third in the world 350cc championship in 1978.
After suffering horrific injuries at Spa, Gregg retired from bikes and turned his attention to car racing, driving for the likes of Allan Moffat and Larry Perkins in Australia.
Gregg's career highlights all came at Bathurst. He won the 1993 Great Race when he partnered with Perkins for a memorable victory. He took victory in the Bathurst 12 Hour in a factory Mazda with Neil Crompton and also finished third in the 1000km race, again with Perkins.
Sadly, Gregg was fatally injured in a Super Touring accident at Phillip Island in 1995.
Ryan was just 12 years-old when his father was killed, and held off on his racing aspirations until he sorted his work life, becoming a qualified carpenter.
Now, he wants to compete at the elite level of local motor racing. Speedcafe.com.au's Grant Rowley spoke with Hansford on his 2010 Fujitsu Series campaign, his expectations and personal memories of his great father.
QUESTION: You're driving Rod Dawson's Falcon in the Fujitsu V8 Series this year …
RYAN HANSFORD: Yeah, it should be good, I'm looking forward to the year. Last year was really only my first season of racing. I drove in a few Gemini races, went straight from there to MINI and finished third, and then went and drove in the V8 a few weeks later. Looking back, I was surprised how quickly I adapted.
Q: You've only been competing in car races for less than a year. How serious are you about making a career out of this?
RH: I'm very serious and I want to be competitive all year. I struggled in Sydney with my fitness, so I've dropped eight kilograms. I want to get down to 90kg – I was up at 105kg, but I have a pretty big frame.
I'm looking to make a career out it, so I'm trying everyday to find sponsors and get fitter.
Q: What made you decided that now was the time to become a race car driver?
RH: I've obviously been watching car races since I was a small boy. I was three when Dad bought me a go-kart and a motorbike. I've been around the sport all my life.
If Dad was still around, I think I would have raced go-karts and I would have gone through all of that, but when I turned 18, money was the issue to attempt to go racing. Now that I have a trade behind me and worked for the last eight years, I can try and give it a go. If the racing thing fails, I can fall back on being a carpenter.
I've always known I was going to do it, It was just a matter of when. Now is my chance, so I'm going to go at it flat out.
Q: You had a top 10 result in your debut at Sydney. What's your expectation for this year?
RH: For the championship overall, I'd like to be top five. I don't think everyone competes in every race, and if I can have a consistent result, I think that's achievable. I don't think we're going to go out there and compete with the old Triple Eight cars and some of the others. I'm not sure that the car I've got has that in it. But you never know – if we can improve on things, we could get it up there. Top five is definitely where I'd like to be.
Q: What's your next step from here. Would you like to do the V8 endurance races?
RH: I would love to do that if there's a spot for me. I'd have to see how I go in the first three races this year, and if someone approached me and asked me to drive, I'd jump at it, but I don't know if I'm at that level yet.
When I get to the right level, I want to make sure I step into the Main Game when I'm on the pace and comfortable in the cars. I see myself doing the Fujitsu V8 Series this year and see what happens after that. I want to make it to the Main Series, for sure.
Q: And you're competing in a HQ Holden support class at Bathurst …
RH: Yeah, I just want to learn the track. I tried to get a 12 Hour drive, but I couldn't get in there. I just want to learn the track and get some laps around there. I can't wait to do it.
Q: Do you get asked many questions about your old man? Not only is he a Bathurst winner, but a champion on two-wheels as well. I'd imagine he'd appeal to a lot of different race fans …
RH: I don't get asked that many questions. I don't have a problem being asked. I like to talk to him about it.
But I do get a lot of people coming up to me and tell me how they watched Dad race. They talk about that to me, and that's pretty cool.
Lately, I just went through a whole heap of some old videos that I've never seen before of him on his bikes, going through some old articles on the internet. It's good to read the stuff. He's actually a lot better than what I thought he was on the motorbikes …
I read a quote from Kenny Roberts, who rated him as the best rider in the world under brakes that he's ever raced against. Dad was classed in the top three in the world for a long time.
Q: Do you think he'd be proud of what you're trying to achieve?
RH: Yep. He'd be very proud. I'm sure with everything I've done so far, he'd be pretty happy. That's the way he wanted me to go, from a very young age. He wanted me to follow him and get into some sort of motor racing.
I was watching some old home videos and he was interviewing me, asking if I wanted to be a race car driver! I think he'd be pretty proud.