Heidfeld secures third driver role at Mercedes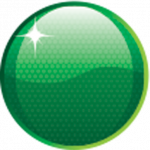 Mercedes GP Petronas has confirmed Nick Heidfeld as the team's reserve race driver and test driver for the 2010 Formula 1 season.
Heildefld joins regular fellow German drivers Michael Schumacher and Nico Rosberg at the new team.
"I am very pleased to be joining the Mercedes GP Petronas Formula 1 Team," he said.
"It's the team which has attracted the most interest in the off season, not only because of the comeback of Michael Schumacher, but also because this season sees the return of the Silver Arrows cars as a Mercedes-Benz works team for the first time in over 50 years."
Heidfeld tried to secure a full-time F1 drive, but could not find a suitable deal and settled for a slot inside the new squad, run by Ross Brawn. It will be the first time since 2000 that Heidfeld has not competed as a regular driver in the sport.
"I would of course have preferred a seat as an active driver, (but) I am really proud to be part of the new Silver Arrows team. I have seen how committed everyone at the team is and I feel the same. I will be doing my very best to support Michael and Nico this year."
Like Schumacher, Heidfeld is a former Mercedes junior driver. After winning the 1997 German Formula 3 Championship as a junior driver supported by Mercedes, Heidfeld's first test of an F1 car came with McLaren-Mercedes.
Heidfeld was the McLaren-Mercedes test driver for the 1998 and 1999 seasons, during which time he had two successful years in Formula 3000, as runner-up in 1998 and winning the Formula 3000 Championship.
Nick began his F1 career with the Prost team in 2000 and since then has participated in 167 Grands Prix driving for Sauber (2001-2003), Jordan (2004), Williams (2005) and BMW Sauber (2006-2009).
He had his best Formula One season in 2007 when he finished in fifth position in the World Championship. Heidfeld has achieved 12 podiums with no victories.