Champ on Surfers: Crazy but logical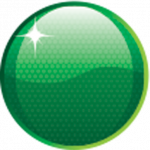 Two-time V8 Supercar Champion Jamie Whincup says that there is method to the madness regarding yesterday's announcement of an international-flavoured V8 Supercars race at the Gold Coast SuperCARnivale.
The rejuvenated event will see 17 international drivers placed in V8 Supercars in a new two-driver, two race 'enduro' format.
The reigning V8 Champ says the SuperCARnivale is now a 'must watch' event.
"It's a crazy concept, without doubt, but one I can see a lot of logic in," he said.
THE FINAL RACE OF THE 2023 REPCO SUPERCARS CHAMPIONSHIP ON ONE OF THE WORLD'S BEST STREET CIRCUITS. GO ALL IN AT THE VAILO ADELAIDE 500, CLICK HERE TO BUY TICKETS
"I think it's fantastic. I think it's going to be a good laugh, seeing the international blokes sitting out there. I'm sure they're going to love our cars and I'm sure they'll add great value to the event."
Whincup said that the new format has the potential for damage on the Surfers streets, but said that incidents can happen to anyone – including himself …
"There could be a little bit of carnage, but in saying that, I don't think they're going to do anymore damage than I did last year," he recalled.
"I'm not one to talk about someone creating carnage. I think I led the pack on that front last year at Surfers …"
The SuperCARnival is the new name for the famous street race, which celebrates its 20th anniversary this year. The event's heritage is international open-wheelers, but despite the absence of a top overseas category, the street race will continue to prosper.
"The Queensland government wants an international flavour. V8 Supercars has come up with a solution to another small issue. Once again, V8 Supercars has raised the bar," he said.
"The most important thing that's come out of it is that we're racing at Surfers Paradise. It's a great place, it's a great event, it's one of my favourites and it's a home track for me. We're racing on the streets again, the international thing is a crazy concept but there are only going to be positives come out of it."