Australian Superbikes scores major backer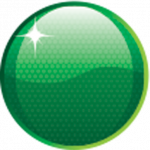 The Australian Superbike Championship has announced a new naming-rights sponsor.
Viking Group will be the major backer of the Superbike title, and the company's managing director Steve Iliopoulos was excited about his new deal.
"I have always been an avid fan of motorcycling and motorcycle racing," Iliopoulos said.
"I have a collection of motorcycles and my kids raced for 15 years, so the opportunity to get behind the Championship is one I welcome and take extremely seriously.
"Viking's business has grown considerably in the past five years and we now cover a broader range of transport, distribution and warehousing solutions and can cater for new business.
"By securing the naming rights to the Australian Superbike Championship we endeavor to reach new clients and attract further business, all while we enjoy a sport that everyone at Viking is passionate about".
International Entertainment Group Director, Yarrive Konsky, is confident that the 2010 Championship will deliver a great return for Viking.
"Viking has witnessed the growth in popularity of the ASBK throughout the 2009 season," Konsky said.
"They were involved as a logistics partner through their Perth Freightlines division and I am excited that they see value in coming on board as the naming rights sponsor through their parent company – Viking Group."
Viking Group is an Australian transport, logistics and related services company, which provides premium services to its client base across Australia.
The first round of the 2010 Viking Australian Superbike Championship will commence at Round 1 of the World Superbike Championships in Philip Island on 27-28 February.