Grubel is on the grid for Stars of Karting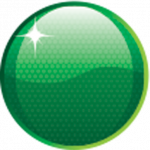 Sydney kart racer Trent Grubel is getting set for the biggest year of his karting career with the 15 year-old set to compete Australia's elite series, the CIK Stars of Karting Series, during 2010.
The year 10 St Patrick's College student will compete in the Pro Junior(KF3) category that will have him line up against some of best young drivers from various parts of the country at speeds in excess of 100 km/h on the karting circuit.
Grubel, who has been racing karts for almost five years now, gained a passion for the sport after trying his hand behind the wheel at a hire kart centre.
"Just by accident one day we drove past a hire kart centre and Dad said why don't we go and check these out? From there I was instantly hooked and it has been great fun ever since," said Grubel.
After several successful years racing on the New South Wales karting scene where he has been highly placed in a number of major events, Grubel is looking forward to the next challenge in his karting career during 2010.
"The karts and engines that we are using in the CIK Stars of Karting series are the same as what they use in the European and World Championships, they produce more power than anything I've ever driven before," said Grubel.
"My main aim for this year is to gain some good experience behind the wheel of a high performance kart, learn about how to race on grippier tyres like they do in Europe and develop myself as a driver."
The CIK Stars of Karting Series will kick off in Newcastle on March 5-7 and will incorporate the Australian CIK Championships for the Pro Light (KF1), Pro Gearbox (KZ2) and Pro Junior (KF3) categories.
Running in conjunction with the series will also be a Clubman and Junior National category, where competitors will be vying for the East Coast Title, along with one class chosen by the host club. The winner of the Clubman East Coast Title will also earn a spot on the grid for the All Japan Challenge courtesy of Yamaha.