Virgin F1 launches 'digital' race car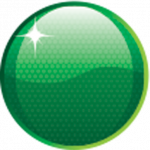 Virgin Racing is go, and is set to be the first new Formula 1 team to track test its cars this week.
The team's planned on-line launch today was delayed due to a technical problem, with the 'digital' launch meant to reflect the car's special 'all-digital' designed car. The VR-01 has been designed by Wirth Research using computational fluid dynamics (CFD) as apposed to the traditional windtunnel method.
Will the radical-looking car perform better than the team's web launch?
According to designed Nick Wirth, he says that the team will need time to get everything right.
"I have been fortunate to have worked with the very best designers in F1 and I am well aware of exactly what it takes to be successful in this sport," he told Autosport.com.
"When you see what the existing teams have achieved using the conventional but proven design approach, it is unsurprising that there is a great deal of scepticism about our all-CFD approach.
"But we are competing in a sport that is undergoing significant change having come face to face with today's harsh economic realities. Under resource restriction, convention will become too costly and necessity really will be the mother of invention. I have absolute belief in the digital design process and the opportunity to put the all-CFD approach to the test at the highest level – to demonstrate that this could be the way for the future of F1 – is very, very exciting."
The all-new Virgin F1 car will be driven by Lucas di Grassi and Timo Glock will perform a shakedown test at Silverstone on Thursday and Friday.
The team is then set join the rest of the F1 field for the second winter test at Jerez – the first new F1 team to run against the established F1 heavyweights.
The team will be run by new arm of John Booth's Manor team with major support from Virgin.