Queensland Raceway reinstated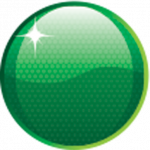 V8 Supercars Australia has announced it will return to Queensland Raceway in 2010 and will be will be known as the Ipswich 300.
A one-year arrangement was agreed with Ipswich Mayor Paul Pisasale and the State Government to retain the event on its scheduled date (April 30-May 2). V8 Supercars Australia will manage the event.
"We were able to sort through the issues from an interim perspective but there is a lot of hard work ahead to bring the facility to modern day standards," V8 Supercars Australia acting CEO Shane Howard said.
"Mayor Pisasale is to be congratulated for his persistence in bringing this issue back to the table on behalf of the fans and his council who clearly understand the great importance of V8 Supercars to the region.
THE FINAL RACE OF THE 2023 REPCO SUPERCARS CHAMPIONSHIP ON ONE OF THE WORLD'S BEST STREET CIRCUITS. GO ALL IN AT THE VAILO ADELAIDE 500, CLICK HERE TO BUY TICKETS
"V8 Supercars commends the foresight of Ipswich City Council's planning scheme on protecting the future of motorsport in the region. The Council has developed the area as a dedicated motorsport precinct that includes buffers around the circuit that guarantees its long-term future.
"This decision gives us 12 months to work through the many issues with Mayor Pisasale and the Queensland Government who have been highly supportive and very positive about the road ahead.
"Some serious work needs to be done to make it better for spectators and corporate patrons, as well as the teams who are working in very poor standard of conditions.
"If upgrades to the venue are undertaken and the critical elements addressed for spectators and our teams, V8 Supercars Australia will not hesitate to enter into a multi-year agreement."
Mayor Pisasale was pleased to ensure the event goes ahead after acting as the middle man in between the fueding V8 Supercars and QR track owner John Tetley.
"This is the first small but significant step in securing V8 Supercars at Queensland Raceway for many, many years to come," Pisasale said.
"I'm very pleased we've reached a resolution for the short-term and extremely confident that in the coming months we can really start to lock down some major upgrades to the circuit."