HRT v T8: Get ready for one-upmanship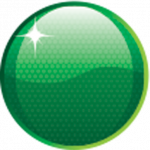 Toll Holden Racing Team driver Garth Tander says that TeamVodafone's switch to Holden will present a new set of challenges for the fierce team rivals.
After HRT wrapped up the second of its two-day test at Winton Motor Raceway yesterday, the 2007 V8 Supercar Series champ has downplayed the battle between the leading teams, but admits that there will be a game of "one-upmanship."
"We certainly won't be anymore hungry to beat them given they've changed manufacturer," he told Speedcafe.com.au.
"We are already hungry to beat them in the first place – whether they are driving Ford, Holden, Skoda or whatever else.
"It doesn't change the competition between the two teams. Certainly, there'll be more one-upmanship as the year goes on, in terms of who wants to establish themselves as the leading Holden outfit.
"I think it's important to realise that HRT is the factory Holden team, and Triple Eight is a team sponsored by Vodafone running Holdens. They are two distinct different operations there, and we operate two very different ways.
"The competition between the two teams has been strong in the past, and I can't see that changing, now that they've switched manufacturers."
Tander also said that there's no extra pressure on the Toll HRT this year – because there's always pressure at the famous factory team.
"Given that we're the factory Holden team, and I'm now in my third year, the pressure's always on, because the expectation is when your driving for HRT, you've got the best car, the best team and the best budget," he said.
"Whether that is the case or not, that's the expectation that's out there, and when you're not winning races, they say "you should be winning, you're in a HRT car."
"Given the sport has come a long way since the late 90s, early 00s, when HRT was incredibly dominant, the sport has changed a lot, and everyone has very good equipment, good drivers and there are a lot of good engineers up and down pit lane.
"In reality, the sport is different to the past, but the expectation hasn't shifted to reflect that."
The Toll Holden Racing Team celebrates its 20th anniversary this year, and Tander acknowledges the history behind the team he drives for.
"It's the mark of a great team, isn't it?" he said.
"When you sit down and map out HRT's success, in nearly all of those years there's been race victories, round victories and a lot of Bathurst and championship wins.
"The team will certainly go down as one of the most successful race teams in the country. The expectation is always there to do well, and I know everyone within the team thrives upon that because everyone is very competitive and everyone wants to win. It works well for everyone involved."
For more on the Toll HRT and Bundaberg Red Racing's test at Winton, check out Holden's video news release below …