Crocker aims for World Rally Championship entry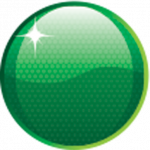 Four-time Asia Pacific and three-time Australian Rally Champion Cody Crocker will know in the coming weeks if his dream of competing in the World Rally Championship is to happen in 2010.
After three successful years Motor Image, the Singaporean based automotive distributor for Subaru throughout South East Asia, has announced that it will not continue its support of a rally program in the Asia Pacific Rally Championship. This has now allowed 38-year-old Crocker and his Possum Bourne Motorsport crew to search for backing to enter the Production Car section of the World Rally Championship.
"Absolutely it is time to step up," said Crocker.
"The biggest hurdle is the budget. You have to compete in at least six events to qualify. With what will be a comparatively limited budget you have to select the events that best suit you. So we will aim to do Jordan and the next event will then be New Zealand."
Crocker's ideal program will also see him compete in Finland, Japan, France and Great Britain, all aboard a Group N (Production Car) Possum Bourne Motorsport Subaru Impreza. With changes to WRC regulations Crocker's timing to enter the P-WRC could be ideal.
"There have been some rule changes with one of the keys being the larger turbo inlet restrictor," said Crocker. "This means it will be far more competitive, especially against the growing field of Super 2000 entries. So we feel that we will be competitive and even be in a good position for opportunities that lie with the next generation of rally cars over the coming years.
Crocker has officially been part of the Subaru family since joining the Subaru Australia team alongside the late Possum Bourne. His loyalty to Subaru has brought numerous trophies to the Japanese car maker and he is determined that it will be an Impreza that he will drive on the world stage.
"My success has come from working with the same core group of people, whether it was here in Australia or overseas," said Crocker. "I feel very much part of the Subaru family and that goes through to the HQ in Japan."
A protégé of Possum Bourne, Crocker also has a long-held ambition to take the name of the late great Kiwi back into World Rally Championship competition.
"I have driven Possum Bourne Motor Sport cars since my debut in the Australian Rally Championship with Subaru Australia in 1998. In the APRC alone we have had 27 consecutive finishes, including 24 podiums, 23 of which were wins. Achieving anything close to that in the P-WRC would underline the Possum Bourne philosophy and credibility of the team he established."
For more with Cody Crocket CLICK HERE for today's Café Chat …