Cody Crocker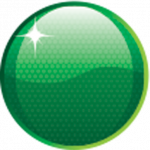 Cody Crocker is the toast of the Asia Pacific rally work, having wrapped up his fourth-successive APRC title – surpassing Possum Bourne as the winningest-driver. But all of his success hasn't guaranteed him a drive this year. Speedcafe.com.au spoke to him today for our Wednesday Cafe Chat …
QUESTION: What's the current state of play for 2010?
CODY CROCKER: We are putting together a program to ideally compete in the Production World Rally Championship. There are a few sponsors showing plenty of interest and we will ideally have things fall our way in the next week or so. Importantly there is a Possum Bourne Motorsport car ready to go, so everything is there we just need to confirm the funding.
Q: The APRC success was great and the P-WRC is the obvious next step?
CC: Absolutely it is time to step up. We went from being Australian champions to Asia Pacific Champions, now it's time to have a big crack at the P-WRC. The biggest hurdle is the budget. You have to compete in at least six events to qualify. With what will be a comparatively limited budget you have to select the events that not only best suit you, but also are logistically easy to move cars and equipment to. If we did the back-to-back events in Mexico and Jordan the cost of shipping would make it prohibitive, so we will aim to do Jordan and the next event will then be New Zealand.
Q: It's a good time to be part of the P-WRC?
CC: There have been some rule changes with one of the keys being the larger turbo inlet restrictor. This means it will be far more competitive, especially against the growing field of Super 2000 entries. So we feel that we will be competitive and even be in a good position for opportunities that lie with the next generation of rally cars over the coming years.
Q: Motor Image, who backed your last three years in the APRC, have now officially announced that they will not continue in the APRC. Was that a surprise to you?
CC: Our plans have been coming together for quite a while. The announcement by Motor Image to withdraw from the APRC was expected. They really enjoyed being involved in the championship and certainly received excellent exposure for their business. Our plans to enter the World Rally Championship have been bubbling away for many years and certainly four-straight APRC titles gives us a lot more credibility when looking for backers in the P-WRC.
Q: Finding those backers is not easy?
CC: Especially in the current economic climate. In saying that Kevin Sanderson who now runs Possum Bourne Motor Sport, team manager Phil Rodgers plus other connections are all working to getting us there. It would be great to do this all together as it's been as big a dream for them as me.
Q: Part of that is staying loyal to Subaru?
CC: I'd really like to stay loyal to Subaru. So many people not only swap teams, but also manufacturers. My success has come from working with the same core group of people, whether it was here in Australia or overseas. I feel very much part of the Subaru family and that goes through to the HQ in Japan, who are also working to try and get the deal together for me to compete in the P-WRC this year.
Q: It would be great to have the Possum Bourne name into the WRC?
CC: That is a big goal for me. I have driven Possum Bourne Motor Sport cars since my debut in the Australian Rally Championship with Subaru Australia in 1998. In that period I have been in a team that has won a title every year. Not only have we won events, but our finishing record has been exceptional, which is a credit to the preparation and maintenance of the cars. In the APRC alone we have had 27 consecutive finishes, including 24 podiums, 23 of which were wins. I'm sure we can carry that level of reliability into the PWRC and certainly score top results and really challenge the established teams. Achieving anything close to that in the P-WRC would underline the Possum Bourne philosophy and credibility of the team he established."