Bargs ready to Rock and Roll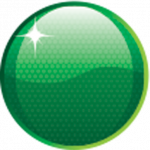 Jason Bargwanna's Kelly Racing V8 Supercar entry will be backed by Australian energy drink company Rock this year.
Bargwanna enters the series with support from the energy drink company that supported his MINI Challenge team last year.
The #11 entry also features support from Matchmaster, Thermaline, Saferoads and Volvo Trucks.
The enthusiastic 37-year-old drove for the now-defunct Sprint Gas Racing last year, scoring pole at Surfers Paradise and running competitively in the latter half of the season.
THE FINAL RACE OF THE 2023 REPCO SUPERCARS CHAMPIONSHIP ON ONE OF THE WORLD'S BEST STREET CIRCUITS. GO ALL IN AT THE VAILO ADELAIDE 500, CLICK HERE TO BUY TICKETS
He says that if he could be competitive with a team that was on the way out, imagine what can be done with a team on the way up …
"We proved in the last half of last year that we can do the job and get back to being at the front again," he said.
"We were getting closer and closer with the Sprint Gas guys, developing the car, and now, this is just a natural step up.
"It doesn't take much to see that Kelly Racing is one of the forces in the category. You can see it by their commitment, their structure, the actual cars and equipment themselves. They are starting to play with the big boys, and as a driver, that's all you want. You want a chance to win.
"If (team owners/drivers) Rick and Todd can be focussed on winning races, there's no reason why I can't as well."
Bargwanna says that a race win this year would be a mighty result.
"Ninety percent of drivers would trade a Bathurst win for anything. I want to win Bathurst this year, of course, but our immediate goal is to win a race," he said.
"Once we've won a race, we'll reassess the goal and work towards winning more. If that puts us in a position to be a championship contender, then that's what it's all about.
"We proved last year that given the right opportunity, we can be at the front."
Here is the video from the Rock Racing launch: