Vodafone Holden, enduro men revealed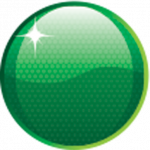 TeamVodafone has unveiled the first of its Holden V8 Supercars today in Sydney with the news that five-time Bathurst champion Mark Skaife and endurance race specialist Steve Owen will drive with the team at Phillip Island and Bathurst this year.
Skaife will drive with Craig Lowndes in the endurance races and Owen is set to team with two-time V8 Champ Jamie Whincup.
Between them, Lowndes and Skaife hold nine Bathurst titles and were team-mates for three years at the Holden Racing Team from 1998 to 2000. The pair won the Queensland 500 endurance race in 2000.
When Lowndes left Holden to drive with Ford in 2001, the pair became arch-rivals, but now they'll drive together again, shooting for the same goal.
Skaife said that Lowndes has always been his strongest rival and is glad to be driving with him and the Vodafone-backed team.
"I'm really looking forward to joining TeamVodafone for the endurance events," Skaife said.
"They are the benchmark team in V8 Supercar racing and their change to Holden provides a great opportunity for me to be in an ultra-competitive outfit for Australia's biggest races.
"The other great aspect is co-driving with my former team-mate Craig Lowndes. He has always been my strongest competitor and rival, so to join forces is a very special opportunity. We'll both be putting 100 percent effort into winning another Bathurst title."
Lowndes was rapt to be back in a Holden – and back with Skaife.
"I am really looking forward to the start of this season. Knowing I have always had my best results in a Holden definitely gives me some added confidence," Lowndes said.
"It is exciting to be pairing up with Mark again after 10 years. He has a lot to contribute in a driving sense and I know his feel for the car, his seat position and the way he likes the car setup is very similar to mine. His technical input and especially his mental approach will definitely suit our team."
Whincup, the driver of car #1, said that Owen was his first choice as co-driver.
"I raced go-karts and Formula Ford with Steve Owen and I have always rated his ability," he said.
"He was my first choice and I am glad Roland did the deal. I now look forward to working with Steve to give him the opportunity to perform at his best.  He plays an important role in my championship defence and our partnership should give him the opportunity to show his skills."