First genuine Toro Rosso breaks cover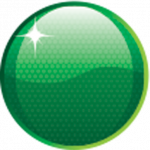 Scuderia Toro Rosso has unveiled its 2010 race car – the first chassis that the team has built itself.
Following the ban on customer cars in F1, the STR5 is 100 percent designed and built by Toro Rosso and will be driven this year by Swiss driver Sebastien Buemi, partnered by Spaniard Jaime Alguersuari.
Team boss Franz Tost said that the team has been extremely serious about building a competitive car.
"2010 is a landmark year for Scuderia Toro Rosso as the new regulations demand that we go it alone in terms of designing and building our car in-house," he said.
"After four years of working in collaboration with Red Bull Technology, the TR5 is the first car that is one hundred percent down to our own endeavours.
"Creating the necessary infrastructure to tackle this task has been our biggest challenge, possibly more difficult than actually producing the car itself. We have taken on an additional eighty staff and expanded our facility to accommodate them, including a Machine Shop to increase our production capacity.
"In addition, we have commissioned a wind tunnel in Bicester, England, which we bought from Red Bull. It will take time for the highly skilled team we have assembled to learn to work together as efficiently as possible."
Chief designer Ben Butler said that despite the STR5 being the team's first genuine chassis, there is nothing radically different.
"The STR5 is definitely a case of evolution rather than revolution," he said.
"We have taken a fantastic 2009 package as our starting point and we did not want to do too much with it, apart from changing and adapting it to take into consideration the regulation changes. Therefore, the 2010 car can be viewed as being on the conservative side, however, this approach was partly dictated by the fact that the new technical regulations came out relatively late and we had to produce a time line which delivered a chassis early enough.
"However, it is not a negative picture and we have viewed these circumstances as challenges which we had to deal with, bearing in mind this is the first year that we have to tackle the entire design of the car in-house with what is effectively a new team.
"It is easy to say there is little change between the 2009 and 2010 cars, but there have been a lot of significant evolutions that we have had to put in place, primarily to ensure reliability, and which will hopefully prove to be competitive once the racing starts."
Buemi was the first man to hit the track yesterday at Valencia.