Blanchard secures Fujitsu Series drive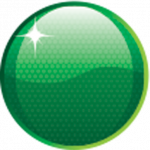 Tim Blanchard will drive with Sonic Motor Racing Services in the 2010 Fujitsu V8 Supercar Series.
The 2007 Australian Formula Ford Champion will drive the ex-Triple Eight Falcon BF that James Moffat drove in the Fujitsu V8 Series last year. With Moffat moving on to compete in Jim Morton's Falcon prepared by Ford Performance Racing, Blanchard slots back into the Sonic outfit alongside Rodney Jane.
Blanchard won the 2007 Formula Ford title with the Sonic team before embarking on a season in the British Formula Ford Championship, finishing second with Jamun Racing.
He spent the 2009 season on the sidelines but says that his year in England has made him well prepared for his V8 challenge ahead.
"The time I spent away from Australia driving in the 2008 British Formula Ford Championship was a great learning curve for me," Blanchard said.
"I realised that to really step up I had to get many things in line here. I saw too many instances in the UK of drivers not being prepared to face the professional side of motorsport."
Sonic team principal Michael Ritter has welcomed Blanchard's return.
"Tim delivered the 2007 Formula Ford Championship to the team and I was very impressed with his 2008 season in the UK," he said.
"Runner up in that championship is no mean feat in your first year in the UK. I am pleased to be able to see a Sonic driver return to tackle the next level."
The first round of the Fujitsu V8 Series will be run at the Clipsal 500, Adelaide on March 11-14.