Asian on the menu for Baird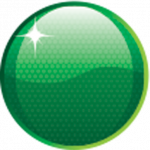 Craig Baird will contest the Asian Porsche Carrera Cup with New Zealand-based team Triple X Motorsport.
The Porsche specialist, who has won two Australian Carrera Cup titles, has competed in Asian Porsche events before on a one-off basis in the past and said he is looking forward to competing in the entire series.
"There are plenty of good guys there at the top of their game," he told nzhearld.co.nz.
"Christian Menzel that drives for the Alzen's in Germany; Danny Watts, who was the British A1GP driver; Darryl O'Young who drives the GT2 class for the factory Porsche team, so I'm really looking forward to it – it'll be a competitive series."
Every Porsche in the Asian series is brand-new this year, and the 39-year-old said that it will put all competitors on an even playing field.
"It's a new car, so no-one has any data on how to get the most from the car at each circuit," he said.
"That makes it a good year to join the championship as it's never going to be as even as it is now. I obviously have to learn some of the circuits – but we all have to learn the cars.
"The 2010 car has another 40 horsepower more and is about 150mm wider with larger tyres, so you'd expect to be 1-2 seconds quicker at most circuits – making it a very fast car."
The championship runs from April to October and supports the Shanghai and Singapore Formula One Grand Prix events.