Sauber launches its C29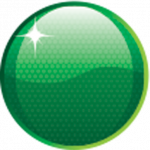 BMW Sauber has launched its first 'all-Sauber' car since 2004 at the Valencia circuit yesterday.
After the withdrawal of BMW as the entrant at the end of last year, Peter Sauber bought the team back from the German car giant and once again takes the reigns of his Formula 1 team which he established in 1993.
However, the team will continue to be known as BMW Sauber, as that was the way the team entered the championship last year before BMW withdrew from the sport.
The C29 chassis will be powered by Ferrari and driven by Pedro de la Rosa and Kamui Kobayashi.
The new C29 sports a shark fin, similar to the unit unveiled by McLaren two days ago.
Sauber says that while there's been turmoil and upheaval behind the scenes, the focus on the design of the 2010 car never shifted.
"The last few months have been very intense for us," Sauber told Autosport.com.
"First we had to battle to secure the survival of the team and then we focused on putting a strong set-up in place for the future.
"The technical preparation of the 2010 car has continued uninterrupted and according to plan since the spring of 2009, despite all the turmoil."
Sauber says that his driver line-up of de la Rosa and Kobayashi is a traditional one.
"We have a long tradition of bringing together an up-and-coming youngster and an experienced campaigner as a driver combination – and it's an approach that has brought us a lot of success," he said.
"Pedro has been working at the highest level technically for many years and for a top team, and we can benefit as a team from this experience. Young Kamui also has a lot to offer us, and last year he impressed me."
The C29 hits the track for the first time today at the Valencia circuit – the start of Formula 1's pre-season testing