Richards uses karting event to prepare for 2010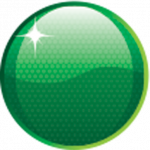 Brad Jones Racing's V8 Supercar driver Jason Richards has used the opening Rotax Pro Tour event in 2010 to help him prepare for the season opener in Abu Dhabi later this month.
Richards was superb throughout the weekend, taking the fight right up to the regulars in the DD2 category on the Geelong circuit in Victoria. With his team boss, Brad Jones watching on whilst pitting for his son, Macauley and the V8 Supercar season fast approaching, Richards could have been excused for taking it cautiously, however the Kiwi professional traded blows with the best of them – and is keen for more!
"I have to look at the schedule and see how it fits in, but it was just awesome racing and I want to do some more," said Richards.
"I'm keen to try and qualify for the Rotax DD2 World Finals in the Over-32 Masters category. The Rotax DD2 is just a great engine and it was just so much fun to come back to karting and having to get my head around it. I've had the entire Christmas break away from racing, so this was a good way to get my eye back in preparation for Abu Dhabi."
Richards seized a motor during the Pre-Final, meaning the Drew Price Engineering team had to strap a fresh Rotax DD2 to his Sparco/IKD Arrow chassis for the final, where he finished in eighth, after running within the top five for much of the weekend.
The Rotax DD2 Final was taken out by Queenslander, Kyle Ensbey, who kicked his 2010 campaign off in grand style, going through the weekend undefeated and setting the fastest lap in the Final.
The Rotax Light final was a torrid affair, not decided until the very last corner. Heading into the last corner, the leading trio were nose to tail with David Whitmore leading, unfortunately, Tyler Greenbury got tangled up with him whilst trying to force a move, this allowed a jubilant Max Johnston through for the win. Whitmore hung onto second from Darren Anderson, Christopher Pratt and Newcastle's Mark Flood.
Formula Rotax JMA Light (Juniors) was taken out by Rockstar Energy Drinks CRG driver, Pierce Lehane who had to work hard for the victory.
Pro Karting CRG pilot, Jason Pringle took out Rotax Heavy from Daniel Richert. His brother, Rick finished third after a valiant fight with Paul Rodgers and Aaron Rintoul rounding out the top five.
The Rotax Over 35's was taken out by Geelong driver, Frank Falla. For the first time, Formula JMA Heavy was conducted in Australia, however results are still provisional with judicial proceedings pending.