Renault's new car, signs first Russian driver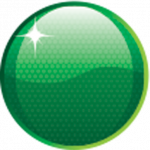 Renault has launched it 2010 challenger – the R30 – in the iconic colours that the car company first competed in F1 in 1978.
The yellow and black scheme, void of any major sponsors, will be driven by Pole Rubert Kubica and GP2 runner-up Vitaly Petrov.
Petrov, 25, will become the first Russian to ever compete in Formula 1.
Kubica, a former Renault protégé through the junior ranks, said he is pleased to link back with the French manufacturer.
"I'm very happy to be here. I do have a long history with Renault," he said.
"In fact my single-seater career started in a Formula Renault in 2001 and then in 2005 I won the World Series by Renault. That gave me the chance to test for the Renault F1 Team and started my journey in Formula One.
"Although my career took a different direction with BMW, it's great to be back with Renault where I have a lot of good memories. I already know a lot of the people here and over the winter I have seen how motivated everybody is to improve our competitiveness and start winning races again."
Petrov says that he wants to make the most of his chance in F1.
"This is a great opportunity for me and I'm really looking forward to working with the team this season," he said.
"I've always dreamed of racing in Formula 1 and so to make my debut with a top team like Renault is very exciting. The first race is just over a month away so I will make sure I spend as much time as possible with the team over the next few weeks so that I am fully prepared in time for Bahrain."
The R30 is the third car to be unveiled this year with the shark fin engine cover – similar to the McLaren and Sauber chassis that were revealed over the weekend.