Moffat announced as FPV ambassador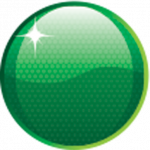 Ford Performance Vehicles has announced the appointment of racing legend Allan Moffat as its official ambassador.
Moffat will represent FPV at major events and in some new programs throughout 2010.
The ex-pat Canadian has a long and distinguished history with the Ford brand, which started in the late 60s and included four Bathurst 1000 wins, six Sandown 500 wins and four Australian Touring Car Championships.
"Ford is such a big part of my history, it is fantastic to be joining FPV in 2010," Moffat says.
"FPV's products are fabulous. Our racing cars didn't perform or handle as well as these cars do, so I am proud to represent FPV in Australia, and look forward to working with Rod (Barrett) and his team."
FPV general manager Rod Barrett said that the synergies with Moffat, Ford and performance cars was too good to pass up.
"I am delighted to welcome Allan Moffat to our team," FPV Barrett says.
"Allan brings with him an unrivalled Ford heritage and enormous credibility with the history of performance Fords in Australia, and that has an obvious connect with our brand and our customers.
"But more than that, Allan has a real feel for 'performance cars' and what performance enthusiasts value, and that adds further to his role as FPV's roving ambassador."
The timing of the link with FPV and Moffat also coincides with James Moffat's employment at Ford's factory race team – Ford Performance Racing. James is currently a full-time employee at the team and will drive the Jim Morton-owned Falcon BF prepared by FPR in the seven-round Fujitsu V8 Supercar Series.
Morton had been trying to sell the car (last raced by Michael Patrizi in Ford Rising Stars colours in 2008), but with no buyers, has decided to get the car back into racing.
Moffat will also drive with FPR in the V8 Supercar endurance races.