Kelly Racing's major race shop expansion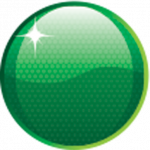 Kelly Racing will expand its racing facility in Braeside, Victoria this year.
The expansion will see the Kelly brother's workshop grow to more than 4000 square metres of undercover workspace, with all of the team's departments housed under one roof.
Currently, some of the manufacturing is undertaken off-site at Perkins Engineering's base at Moorabbin, but the expansion – set to almost double the size of its shop – will allow the team and its staff to operate in the same facility which will include space for its engine, composite, fabrication, paint and panel departments.
The extension of Kelly Racing's premises is expected to be completed in 2011.
Todd Kelly says that the expansion of Kelly Racing's facility is an important step forward for the operation.
"We did a pretty good job on a state-of-the-art racing facility in what we've got at Braeside and an extension of that is building a state-of-the-art manufacturing facility to support the racing," he said.
"So the new place is going to have a lot of thought put into it. The majority of the planning has been done. We want to do a panel preparation and spray booth area for the paint shop, a carbon fibre department, set-up a really good engine shop with all the dynos in the new facility and basically bring everything it takes to run a race team under the one roof.
"To have all the staff in one place will be a pretty important thing as well so we can't wait. It's going to be a lot of work but we can't wait to finally put the last finishing touches on it and get all the team under one roof."
Team driver/owner Rick Kelly said that the staff of Kelly Racing have already had significant input into the final layout of the facility.
"When you work somewhere for a while you think of new ways to improve your work space," said Rick Kelly.
"So while we are building our new section of the workshop we are continually communicating with the manager of each department as to how they want us to build each area. 

"The composite shop guys have helped a lot and had a lot of input into how we will build their area, and that's the same with the paint shop and every other part of the team.
"So the guys that work here have actually all designed their own department and they get to see that area get built, then begin working in it."
In other Kelly Racing news, the team's third car for Jason Bargwanna's #11 entry will be unveiled this Wednesday at the Kelly's workshop before hitting the track for first official test day of the season at Winton Motor Raceway on Monday, February 8.
The team's fourth driver is expected to be announced in the coming week.