Percat: Following in Whincup's footsteps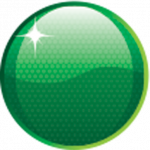 Nick Percat has secured a drive with Jay Motorsports in the Fujitsu V8 Supercar Series and will become the first reigning Formula Ford champion since Jamie Whincup to drive full-time in a V8 Supercar following their Formula Ford success.
Whincup, now a two-time V8 Champ, won the 2002 Formula Ford title and was plucked straight into the Championship Series with Garry Rogers Motorsport.
Before then, it was almost common practice for Formula Ford drivers to get race starts in top level touring cars after winning the Formula Ford title. Drivers like Cameron McConville (92), Craig Lowndes (93), Steven Richards (94) and Garth Tander (97) all won the championship and competed in V8 races the following season.
Percat will drive for South Australian Holden team Jay Motorsports in the Fujitsu V8 Series, and while he won't have the same main series pressure that was placed on Whincup in his first year, he told Speedcafe.com.au that there are still high expectations for him.
THE FINAL RACE OF THE 2023 REPCO SUPERCARS CHAMPIONSHIP ON ONE OF THE WORLD'S BEST STREET CIRCUITS. GO ALL IN AT THE VAILO ADELAIDE 500, CLICK HERE TO BUY TICKETS
"Every time I go to race meeting, I want to know I can win," he said.
"We'll be doing the best we can, and if I can minimise my mistakes and be in control of everything I can, it would be good to be in the top five during the year and get a few podiums along the way. The team is certainly capable of that.
"At this stage, my aim will be to try and get a few podiums until I get a bit more experience.
"Basically we'll see where I'm at after the test day and the first round at Clipsal and then reset my goals, but I definitely want to be inside the top five. I'll be pretty disappointed if I'm not there."
Percat was revealed by Speedcafe.com.au on Friday as the first of two drivers at Jay Motorsports for 2010. The second driver is due to be confirmed before the team's first test of the year at Mallala in mid-February.
The Walkinshaw Racing-backed driver is confirmed to race with the team for the first three rounds of the Fujitsu V8 Series, but is confident that he'll find more budget to ensure he completes the season.
"It's a relief to have my deal locked away," he said.
"It wasn't looking too good for a while there, but we've managed to get the right funds together to do it for the first few rounds, and there's a bit of interest to ensure we can do the rest of the series – particularly at Bathurst where we should be able to sell some space on the car."
Percat drove the Jay Motorsports' Commodore at Mallala on two occasions last year, and also spent a ride day with the Walkinshaw Racing organisation. On that day, he went for a passenger ride with Will Davison, and Percat said that he nearly learnt more in those few laps than he had in the two test days.
"I got the chance to sit next to Will Davo and that was a major benefit," he said.
"Just sitting next to him for five laps was probably worth a whole day of testing. Just seeing the way he goes about it, how it turns in, how he brakes. That really helped a lot.
"Hopefully at the next test day, I can improve on all the things I've learnt and move forward. I want to be able to get my head around it all as soon as possible, and I hope to get some good results during the year."
The first round of the Fujitsu V8 Series will be held at Percat's home track – Adelaide Parkland's Clipsal 500 on March 11-14.