Cannuli and Howard win in West Australia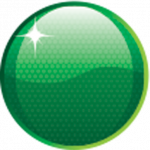 Queensland's John Cannuli and South Australia's Phil Howard have taken victory in West Australia this weekend in the latest ANDRA Pro Series Drag Racing rounds for Top Alcohol and Top Bike respectively.
Cannuli was third fastest in qualifying on Friday evening, with fellow Queenslander Steven Ham taking the top spot after three solid five second passes and the low ET of the meeting (5.697s), with local Rob Pilkington second fastest.
On his way to the final, Cannuli took on Aaron Deerey in round one, while Ham took on Adam Marchant, Gary Phillips took on Anthony Begley (a run in which Phillips set the high speed of the meeting at 253.52mph) and Pilkington paired with Debbie O'Rourke. 
After defeating Deerey, Cannuli faced Pilkington in the semis while Marchant took on Phillips, with Marchant to go on to face Canulli in the final.
In Pro Stock Bike, South Australian Phil Howard rose from a difficult Friday qualifying to take the event win after defeating defending champion and top qualifier Michael Gilbertson of North Queensland.
The final match up came after Gilbertson had a bye in the first round, while Howard faced off against Maurice Allen who had earlier set the high speed of the meeting at 176.81mph in qualifying, Andrew Badcock set the low ET at 7.543 with a round one win over Evil Weston, and Glenn Wooster took on Locky Ireland.
For the semis, Gilbertson took on Badcock and Howard paired up with Glenn Wooster, before the South Aussie and the Queenslander faced off in the final.
Next up for the Perth Motorplex is 39th annual Westernationals on Saturday 27th and Sunday 28th February featuring rounds of the ANDRA Pro Series Drag Racing Top Doorslammer and Top Bike categories and is a round of the Rocket Allstars Racing Series.