Kimi crashes in Arctic Rally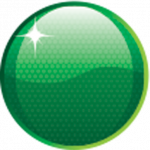 2007 F1 World Champion and now World Rally Championship driver Kimi Raikkonen, has completed the opening day of the Finnish National Championship Arctic Rally despite a crash on just the second stage of the event.
The Red Bull Citroen Junior Team driver suffered a tough morning on the Rovaniemi-based event when he crashed into a ditch and dropped over 30 minutes while trying to get the car back on the road.
After repairs were completed by his C4 crew he enjoyed a far cleaner run through the afternoon stages.
"The afternoon has been good. Kimi is back on top of the car after the problem this morning. We've been just under a second per kilometre slower than Dani (Sordo), who's leading the event. The focus for me tomorrow will be to get that gap down to half a second per kilometre," said Raikkonen's co-driver Kaj Lindstrom.
Raikkonen was second quickest to Sordo on all three of the afternoon's stages, while making a series of adjustments to the suspension of the C4 WRC.
Sordo is well clear at the front of the field ahead of Markko Martin's protege Ott Tanak who is enjoying an excellent run in a Group N Subaru Impreza.
"It's been good," said Sordo. "I'm driving the car at about the same sort of pace I would drive during a test. Sometimes, when the road is nicer and I have some more confidence, I am pushing a little bit more. It's good, though, I'm enjoying it."
Tomorrow's final day features six times stages.
Here is video of Raikkonen's car off the road from the on-board camera of Juha Salo