George shuts doors on Vision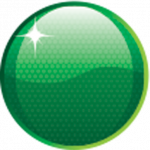 Twelve months ago Tony George was the undisputed tsar of the IndyCar world.
Now, the man who split US open-wheel racing with the formation of the Indy Racing League in 1996 has no tenable role in the sport after shutting the doors on his own team, Vision Racing.
In the last 12 months, George has been dethroned as the Chairman and CEO of the Indy Racing League and Indianapolis Motor Speedway, resigned from his seat on the board of both family companies, IMS and Hulman & Co, and now, suspended operations of his own team.
Stan Sport is the only way to watch every round of the INDYCAR SERIES. Click here for all the action streaming ad-free, live and on demand.
The move leaves Vision Racing IndyCar Series driver Ed Carpenter and the team's Aussie Indy Lights driver James Davison without a drive within weeks of the start of the 2010 season.
Vision Racing was formed in 2005 when George took over the assets of IRL team Kelley Racing, giving stepson Carpenter a ride and also running drivers such as Tomas Scheckter, AJ Foyt IV and Ryan Hunter-Reay.
"Efforts to find a solid sponsor partnership have been difficult but will continue so that we may take to the track once again," said a team statement.
Despite never securing substantial sponsorship, 2009 was arguably the best season for Vision, with second place finishes in St Petersburg for Hunter-Reay and in Kentucky for Carpenter.
On the Indy Lights front, Davison matured greatly as a driver to finish second in the championship behind highly-rated American JR Hilderbrand, with the cousin of V8 drivers Alex and Will Davison claiming victory on the Mid-Ohio road course for the second straight year.
While a tilt at the Indianapolis 500 with Carpenter could still be in the wings, the team's closure has undoubtedly highlighted the swift downfall of George, who in early 2008 acquired what remained of the Champ Car World Series to finally reunify the sport he split in 1996.
George's achievements should definitely not be forgotten, with Indianapolis Motor Speedway starting high profile events for NASCAR, Formula One and MotoGP under his reign.
Other efforts, such as his work and funding in the infant stages of the SAFER Barrier's development, will all pale into insignificance compared to George's legacy as the founder of the breakaway IRL that carved up US open-wheel racing at the height of its powers, allowing NASCAR to become the undisputed king of American motorsports.
Racing legend Mario Andretti was blunt in his assessment of George when talking EPSN.com journalist Terry Blount.
"Tony's legacy is not a very good one from my standpoint," Andretti told ESPN.com.
"His grandfather, Tony Hulman, did more for open-wheel racing than any other individual. Tony George did more to destroy it than any other individual.
"That's the only way you can put it. It is diminished today because he started the IRL."
For Blount's full story, with comments from other IndyCar figures such as legend AJ Foyt and Panther Racing boss and loyal IRL team owner John Barnes, CLICK HERE.
And for an account of George's fall from grace, read veteran US open-wheel writer and fellow ESPN.com columnist John Oreovicz story by CLICKING HERE.
Australia also played a big part in some history making moments that involved George.
It was while the CART IndyCar Series was at the Gold Coast event that George chose to first air his frustrations and float the idea of forming a rival series, way back in early 1994.
The IndyCar Series would later stage one race on the Gold Coast under IRL sanction, a non-points race at the end of 2008, won by Aussie Ryan Briscoe after polesitter and fellow Aussie Will Power crashed while leading.
And when US open-wheel was finally reunited at the start of 2008 it was expat Aussie Kevin Kalkhoven, co-owner of the Champ Car World Series, who worked with George to finally bring the two struggling series together.
For YouTube footage of George's 1994 announcement as the CART teams raced in Surfers Paradise, Australia, see below.