Does McLaren's shark have bite?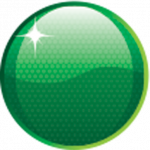 The Vodafone McLaren Mercedes team revealed its new MP4-25 chassis last night at Vodafone UK's headquarters in Newbury.
The 2010 car looks noticeably different from last year's car, with the shark fin engine cover going all the way to the rear wing – a feature the team did not employ in 2009.
The car will be tested for the first time at Valencia on Monday, with team test driver Gary Paffett getting the first laps.
By McLaren's lofty standards, 2009 was a lean season, but if there's any doubt about this year's MP4-25, there can be little to worry about on the driver front.
For the first time in the history of the sport, the past two world champions will team up in the same team. Reigning World Champion Jenson Button slots into the famous team, partnering 2008 champ Lewis Hamilton.
McLaren hasn't had such a successful (or anticipated) driver line-up since the Ayrton Senna/Alain Prost days, but Button says that the champion pair will work closely in pre-season testing, hoping to get a head start on the pack.
"Lewis and myself will be sharing the test days equally," Button said.
"It would be nice to be able to say that my first day will be about getting used to the car and the team, and making myself feel comfortable with the new environment, but Formula 1 is far too competitive for that – it's about hitting the ground running.
"The pace of development in those opening tests could well determine the outcome of the championship.
"We've seen many times before that the winner of the first race of the season often goes on to take the championship, and we need to make sure we're in a position to do just that in 2010."
Button will carry the number one on his McLaren, while Hamilton gets demoted to number two – not that Lewis wants that to be the case at the end of the year.
"Both Jenson and I are world champions, and we both want to add to the team's incredible winning legacy," he said.
"But I want to win the drivers' world championship, that's clear. But, just as important, I want to help the team to win the constructors' championship. I also want to achieve something greater this year. I'd like us to demonstrate to the world the strength, passion, and depth of belief that exists within Vodafone McLaren Mercedes."