Tander not thinking about life 'post-racing'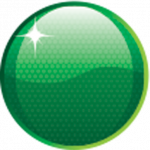 Garth Tander isn't thinking about his life after racing, even though he has become a 'man in demand' off the racing track.
Tander was the Master of Ceremonies at the launch of the Toll Holden Racing Team's 2010 livery last week – and the general feeling was that Tander nailed it. In racing speak, he set 'purple sectors,' even if he was holding a microphone, rather than a steering wheel.
"I was surprised that they asked me to do it!" he told Speedcafe.com.au.
"It was an honour to be given that role, given how important that function is to Holden. Yes, it is the launch of our livery, and yes it allows HRT to get some media exposure, but most of all, it keeps the Holden Racing Team connected with the employees at Holden.
THE FINAL RACE OF THE 2023 REPCO SUPERCARS CHAMPIONSHIP ON ONE OF THE WORLD'S BEST STREET CIRCUITS. GO ALL IN AT THE VAILO ADELAIDE 500, CLICK HERE TO BUY TICKETS
"To be able to be part of all those people, talk about our racing and what lies ahead, it was a great honour."
Tander, always the perfectionist, said that he'd like to continue to improve his craft as a public figure.
"I was reasonably comfortable. Like anything, you want to get better at everything you do, and my priority was to give my best performance," he said.
"I critiqued myself afterwards and I don't think it was my best performance, and I want to get better at it in the future, but hopefully, I've got plenty of time to get better at it before I need to do it full-time!"
Ditching his fire-proof race wear for a penguin suit isn't in his short term plans, saying that he still has another "eight to 10 years" before he needs to consider that.
"It's hard enough making sure you've got your focus on what you're doing in the immediate future – rather than focussing on something that's potentially eight to 10 years away.
"Yeah, obviously, those sorts of functions and opportunities are fantastic, and I certainly hope to do more of them throughout the rest of my driving career, but as far as what that holds for me when I finish driving full-time, I haven't thought about it. It's certainly not on the radar any time soon."
The 2007 V8 Supercar champion says that he might not be thinking too far in advance, but the demands on his time are ever increasing. Tander owns his own race team (Tandersport), which fields cars in Australian Formula 3 and Formula Ford Championships, plus he is getting more requests than ever to participate in professional and social occasions.
"Certainly, I'd be silly not to be thinking about what potential you have in the second half of your life – as far as what you do to derive an income," he said.
"There's plenty of things on the boil. We've got our own race team going, and it's slowly expanding as we hoped it would, and more and more, these functions are cropping up where I'm part of some form of public speaking – whether it be the HRT launch, TV commentary and other events.
"It's good to have options, but I'm concerning myself with it at the moment right now."