Ferrari unveils its 2010 challenger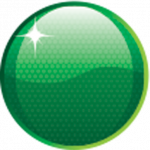 Ferrari's 2010 challenge – the F10 – was revealed last night (Australian EST), marking it as the first new Formula car to break cover this year.
In a launch at the team's base in Maranello, Italy last night, the F10 was introduced to the world by team boss Stefano Domenicali and drivers Felipe Massa and Fernando Alonso.
After a disappointing 2009 where the famous red team won just a single race and finished a distant fourth in the constructors' title, the team dedicated the second half of last year to developing the F10.
Domenicali said that 2009 is in the past, and that redemption is the order of the new season.
"We are coming off a season that was not competitive and this should mark a turning point. We want to win," he said.
"This championship will be very important for us. The last championship, for different reasons, was not very positive, that is why we are dealing with this one looking to be competitive – and this is what Ferrari deserves to have."
The F10 chassis looks clean and, in most parts, unique. The nose bears a strong resemblance last year's Red Bull Racing car, which ended 2009 as the car to beat, but the front wing features intricate styling, and the sidepods have unique looks – designed to maximise airflow to the rear of the car.
Drivers Massa and Alonso were on hand, and both beamed with excitement. For Massa, it's a fresh start after sitting out the last eight races of the year when he was struck in the helmet by an errant suspension component during qualifying for the Hungarian Grand Prix.
"I'm proud to be here and I hope that the car will be really competitive," he said. "I'm full of energy and I'm really happy to be here."
Dual world champion Alonso moves from Renault to Ferrari and was pleased to be dressed in red.
"This is the first presentation with a Ferrari for me and it's very exciting," he said. "I want to thank the team for the great work, but also the sponsors and everybody else."
Massa will be the first to drive the new car at the Fiorano circuit today.