Cameron McLean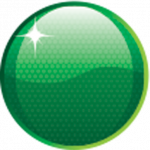 This week's edition of Speedcafe's 'Where are they now' chases up former Australian touring car driver Cameron McLean.
McLean has competed at many different levels of Australasian motorsport, including Sports Sedans, Super Touring, V8 Supercars, Carrera Cup and New Zealand Touring Cars.
McLean's presence on the Australian scene came to prominence when he won the 1995 Australian Sports Sedan Series in an underdog BMW M3.
In the following three seasons, he competed in a privateer BMW Super Tourer, embarrassing some of the factory entries on occasions. McLean won the 1996 and 1998 Privateers' Cup.
In 1999, he moved to the V8 Supercars category in the Greenfields Mowers Falcon EL, winning another Privateer's Cup.
From there, he raced in selected events, but was always a regular in the endurance races. His big break, it seemed, was going to be in the 2001 season when he was heavily linked to drive with Ford Tickford Racing (aka Glenn Seton's team). That deal seemed set in stone until the Craig Lowndes/Holden-to-Ford switch occurred, which transformed the shape of a few team's line-ups, freeing up Steven Richards from his contract with Gibson Motorsport and slotted into McLean's FTR drive.
For 2001 and 2002, he drove for private team Paragon Motorsports, but was never able to land a full-time drive with a professional outfit.
McLean drove with a number of different leading teams in the enduros, including Dick Johnson Racing, Kmart Racing, Stone Brothers Racing, Ford Performance Racing and Garry Rogers Motorsport.
His best V8 Supercar result came in the 2004 Sandown 500 where he finished second for SBR, driving with Russell Ingall. McLean also finished fourth in the Bathurst 1000 with Steven Johnson, driving for DJR.
To keep race fit in the mid-2000s, McLean raced in the Development Series (Howard Racing) and Carrera Cup which, unfortunately, will be remembered for a spectacular roll over at Queensland Raceway (see YouTube clip below).
His last drive in the Bathurst 1000 was in 2007 where he teamed with Greg Ritter in the second GRM Commodore. And he almost pulled off a miracle result in the wet/dry conditions – the GRM crew gambled on wets in the late stages on a drying track. If there was any more rain on The Mountain that day, McLean could have been a Bathurst winner …
But why did we pick to find out where McLean is for this column? Loyal Speedcafe reader Wayne Davis sent us an email saying "How about a 'Where are they now' with Cameron McLean – the driver of the old Greenfields Mowers Falcon – he just disappeared!"
Wayne, thanks for your great suggestion, and Speedcafe is pleased to report that Cameron hasn't disappeared. He's managing his time between his business (McLean Motors in Brisbane) and his young family.
"I've got three teenagers keeping me fairly busy – a 15-year old girl and twin 13 year boys," he told Speedcafe.com.au.
"I've got my business – McLean Motors in Brisbane. When you stop going away 20 weeks a year, it's amazing how well the business can go. We do repair, European cars and service stuff.
"It's really just family and business for me at the moment. I built a couple of Commodores for the Bathurst 12 Hour last year. One of them finished seventh, so that was probably my last real motorsport involvement. I built them and ran them for a guy. The cars went well, so there was no drama there.
"I've had a bit of think about coming back a couple of times, but you've got to do one or another to do it properly.
"I'll get back into something one day. I don't mind the idea of production car racing, whether it's running something for someone or being involved myself. I miss it. There'll be something come up. I'll get the kids through school and all of that and look at doing something later on.
"I'm always reading the mags, reading Speedcafe, see what's going on."
McLean says that Australian Production Cars or New Zealand Touring Cars appeals to him.
"I don't mind the production car set-up, with the 12 Hour and its series. I thought the 12 Hour was good last year. It's an interesting race," he said.
"I also did a couple of seasons in the NZ Touring Cars and it's a good category. Looking at it from a driver and an operation point of view, those two categories are pretty good to be involved in your latter years of racing.
"Both classes are cost effective and they're somewhere you can get a bit of enjoyment out of it."
McLean says that he thinks he still has one or two Bathurst 1000s left in him.
"I'd obviously like to keep going to Bathurst in V8 Supercars, but there's a lot of young blokes out there who are showing a fair bit of speed. It's pretty hard to compete. You've got to be committed for the whole year – not just two weekends a year," he said.
"I haven't made any phone calls. I read about the (endurance driver) rule change, and I thought about it. It takes time to do it. We'll just see what unfolds over the next couple of months.
"There's certainly interest there from me. It's been a couple of years, but I've stayed pretty fit, and with the sequential gearbox, they're probably a bit easier to drive. I'd like to drive one of them with those gearboxes in there. I can just imagine it would make it a lot easier when you don't have to think about it.
"I can certainly do it. There's no trouble there. I'll look at sorting some things out over the next couple of months and see where it goes."