Ascari joins Australian GT ranks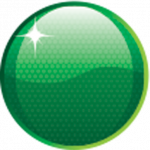 Iconic British Sportscar manufacturer Ascari will join the 2010 Vodka O Australian GT Championship this year.
The Ascari KZ1R, equipped with a five-litre BMW V8 engine and six-speed sequential gearbox, is eligible for the FIA GT3 Series and has been added to the list of cars able to compete in the Australian GT Championship.
Darren Berry will drive the first of two cars being brought into the country ahead of Round 1 of the championship at the Clipsal 500, Adelaide (March 11-14).
Berry has previous racing experience in MINI Challenge and Aussie Racing Cars in addition to owning and competing in the ex-Greg Crick Australian GT Championship-winning Dodge Viper.
The Ascari cars purchased by Berry competed successfully in the FIA GT Championship in Europe as semi-factory entries and are two of only seven GT3 models of the marque to have been built.
Berry will base his team in Queensland with car preparation in the hands of Alan Mathews and Mick Arnold.
Sponsorship of the Berry car will come from Clipper Motor yachts.
"I selected the Ascari to race in the 2010 Vodka O Australian GT Championship on the basis that it has been very successful in the FIA and British GT Championships and that it is a highly desirable and unique car," he said.
"Its mid-engined BMW power plant is brilliant as is the carbon fibre chassis. The car will probably be better than me certainly initially, but where ever it is in the field, it will certainly attract plenty of attention."
The first of Berry's two cars is expected to arrive in Australia in the next 10 days with the second due at the end of March.