My vision was old hat: Larry Perkins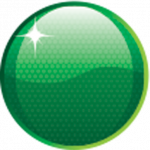 Larry Perkins says that he left V8 Supercars team ownership at the right time, and the team that took over the majority of his racing interests – Kelly Racing – has the right ingredients to succeed.
Perkins, a six-time winner of the Bathurst 1000, got out of full-time V8 Supercar racing at the end of 2008 and told Speedcafe.com.au that he could see Kelly's fresh approach was the way forward.
"My version of running of cars existed for 25 years. Kelly's vision is for the next 25 years, and that's what I could see," he said.
"There's always a time when you need to do something – whether that be retire from being a driver or retire from the way I managed certain aspects of a race car. Kelly's have done a great job on that.
THE FINAL RACE OF THE 2023 REPCO SUPERCARS CHAMPIONSHIP ON ONE OF THE WORLD'S BEST STREET CIRCUITS. GO ALL IN AT THE VAILO ADELAIDE 500, CLICK HERE TO BUY TICKETS
"My version of commercial arrangements is old hat and not suitable anymore. That's why you have to have new vision.
"I'd like to think that I didn't have any problem with recognising when I should retire as a driver, or when you've got to recognise that your way of doing things might not be the right way anymore.
"I used to do everything, whether it be the sponsor getter, the commercial manager, the engineering manager, the driver – you can spread yourself too thin, and ultimately results suffer.
"The Kelly version of doing with a lot more attention to that detail by dedicated people, it's the way to go. There's no doubt of that."
While Perkins is no longer hands-on, he has retained his stake in the sport. He owns the two Racing Entitlements Contracts that Kelly Racing will use this year for Jason Bargwanna and a yet-to-be-named driver.
Perkins may watch from a distance, but he's never too far away …
"I entered in this joint venture with the Kellys last year, and that went very well, so we rolled that over to carry on again,'
"I own the two licenses, I sit up there with John Kelly on an 'oversee situation,' and we communicate all the time.
"I suppose, my real hands on part is that I look at quality control – from the bottom to the top.
"All the manufacturing – all the lathes and mills – that all still happens at my shop, as opposed to the race car shop. I tend to be involved in trouble-shooting, or whatever is required to highlight issues."
Kelly Racing is building two new cars for 2010. Todd Kelly will debut his Commodore (KR001) at the Winton test day early next month, while Rick Kelly won't get his fresh chassis (KR002) until the first Australian round at the Clipsal 500 in March.
Last year, the Kelly brothers competed in cars that were originally built with 'Perkins Engineering' name plates – but Perkins admits that those cars were the first in the line of Kelly Commodores.
"Technically speaking, the couple of new cars that they raced last year had PE name plates on them, but it's the same people who are building these new ones," he said.
"The two new cars that Kellys are building now could almost be called KR003 and KR004."