$5000 for Bathurst 12 Hour pole-sitter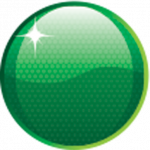 Fastest laps in an endurance race won't guarantee you victory, but at this Armor All Bathurst 12 Hour, it will be worth a cool $5000.
Pole position at this year's Armor All Bathurst 12 Hour will land the team five Gs, courtesy of title sponsor Armor All – double the amount that Armor All awarded last year's pole-sitter.
"As part of the naming rights deal, we decided to include a healthy prize for the Armor All Pole award, which gives the drivers a nice bonus on top of their top grid position," said Armor All Marketing Manager Paul Blair.
In 2009, Superbarn Supermarkets team of James and Theo Koundouris and Steve Owen took out the award in their Mitsubishi Evo 9 RS in a time of 2m28:88s. The team failed to finish when gearbox troubles struck their car after 61 laps.
"We lost fifth gear and were trying to keep going in fourth, which ultimately blew the engine but it was the gearbox that started everything," said Owen.
"We've hopefully sorted all of our gearbox issues and it will be good to get out there and try and finish the race."
Armor All also supports the V8 Supercars Championship Series pole position award at each round of its championship.
The Armor All Bathurst 12 Hour Showroom Enduro is in its fourth year, with a grid of 46 cars entered. The race features production cars in a class structure representative of the mass road-going market. BMW, Mitsubishi, Ford, Holden, Nissan and Subaru will compete for outright honors.
The Armor All Bathurst 12 Hour Showroom Enduro will be held at Mount Panorama, Bathurst, on February 12-14.