Paul Little honoured in Australia Day awards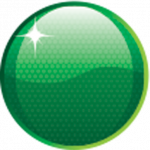 Paul Little has been awarded as an Officer of the Order of Australia (AO) in yesterday's Australian Day honours.
Little, the managing director of Toll Holdings, has been a major sponsor within V8 Supercars for almost two decades. He was awarded the AO for his services to the transport industry.
After supporting Anthony Tratt in his Porsche and V8 racing, Little stepped up as the major sponsor of the HSV Dealer Team in 2006 before moving the sponsorship to sister Holden team the Holden Racing Team in 2008.
Besides his regular job at Toll, Little is a supporter of Toll's First Step and Second Step programs which aims at rehabilitating prisoners and drug users.
Little said that the AO award was unexpected.
"I certainly did not expect to receive the award," he told The Australian.
"Since I left school, I have been involved in the transport industry and have aggressively grown the company. I will celebrate the occasion with family and close friends on Australia Day."
In a statement, Toll Chairman Ray Horsburgh welcomed the appointment.
"Paul Little is an icon of the logistics industry right across the Asia Pacific. His achievements as the Managing Director of Toll since 1986 are only matched by his down to earth attitude and focus on community and individual development," he said.
"Under his leadership Toll has grown into a global company with more 35,000 people in 55 countries. It is a great Australian success story and the career of Paul Little is an inspiration to all of us. He is the champion of a model of integrated logistics that global customers are increasingly demanding of their suppliers.
"In addition to growing a world class company, Paul has been behind a push to give people a second chance under the Second Step program which provides mentoring support and a career for rehabilitated prisoners and drug users.
"Paul is a genuine good bloke, a giant of the business world and a strong community member. All of us at Toll congratulate him on his well-deserved appointment."