Jose Maria Lopez confirmed at US F1 Team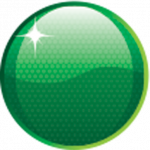 US F1 Team has announced that it has signed former Renault F1 Team test driver Jose Maria Lopez to compete in the team's inaugural tilt at the FIA Formula One World Championship.
Lopez, 26, (known as 'Pechito') will be the 24th Argentine to race in Formula 1, sustaining a heritage that began 60 years ago with the likes of Juan Manuel Fangio and Froilan 'Pepe' Gonzalez.
US F1 Team Executive Vice President Peter Windsor said that Lopez will be a graet addition to the new team.
"Securing 'Pechito' Lopez for our debut season has been a goal of ours for a long time," Windsor said.
"We've been following his career since he dominated the Renault V6 Championship in 2003 and we're thrilled to have him on board as we return America to Formula One.
"Lopez is a consummate professional and born leader. The most revealing thing about his character was how he handled the disappointment of not racing for Renault after three years of testing with them in F1. Instead of moping around and feeling sorry for himself, he returned to Argentina and totally dominated the local scene, winning 38 races and three championships. He became a major star as a result and, in turn, the Argentine nation – a country where F1 is second only to soccer – has got behind him."
Lopez's US F1 contract was officially announced by the President of Argentina, Cristina Fernandez de Kirchner, in the Casa Rosada (Government House) in Buenos Aires on yesterday afternoon.
US F1 Team is located in Charlotte, North Carolina – the motorsports capital of the United States.
Team Principal, President and CEO Ken Anderson said finding the right drivers was a major part of forming US F1 Team.
"So many things go into starting a Formula 1 team from scratch," Anderson said.
"You can nail every step along the way but if you don't have the right guys in the seats, everything else is for naught. With Jose Maria Lopez we have further positioned ourselves for a successful 2010 debut campaign."
The team's second driver is expected to be confirmed in the coming weeks, with American drivers Jonathon Summerton, Marco Andretti and Graham Rahal touted as possible candidates. Other non-American drivers mentioned as candidates for the second car include James Rossiter (UK) and Jacques Villeneuve (Canada).